The shows start to get into full swing this month and it's always the perfect opportunity to have a browse at what's going to be hot for the new season.
Here are some show dates for your 2016 diary of the main public events so you can keep up-to-date with the latest static caravans and lodges as well as the range of accessories being released.
We'll either be exhibiting at the shows or our teams will be attending so feel free to come and say hello if you see us there.
February
Scottish Caravan, Motorhome and Holiday Home Show
Caravan, Motorhome and Holiday Exhibition
SECC, Glasgow
Tel: 0141 248 3000
Caravan, Camping and Motorhome Show
NCC Events
NEC, Birmingham
www.thecaravanandcampingshow.co.uk
June
World of Park Homes Show
Leading outdoor show for park homes and leisure lodges
Stoneleigh
http://www.parkhomeandleisure.co.uk/contact-us/
September:
The Lawns Show, (HERCMA)
The Lawns Centre, Cottingham, near Hull
Tel: 07885 911 11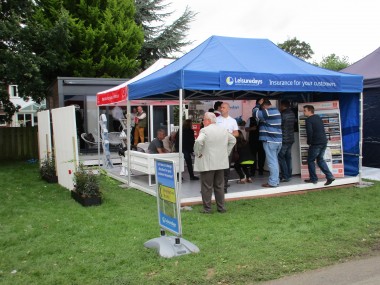 Holiday Caravan 2016
Hides Field, Beaulieu, Hampshire
Tel: 07885 911 113
October:
The Motorhome and Caravan Show
NCC Events
NEC, Birmingham
www.motorhomeandcaravanshow.co.uk