POLL NOW CLOSED – THANKS FOR ALL YOUR COMMENTS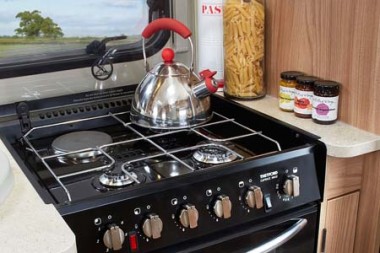 The Great British Bake Off final is over, but it got the Leisuredays' cooks and chefs thinking about what we like to bake, fry or grill when we go away.
As we continue to celebrate all things great about British food, as well as a "Bake Off" winner from our home county Yorkshire, this month's poll is about cooking in your static caravan or lodge!
We'd like to know what you like to bake or cook when you staying away from home to get those taste buds going? Do you still like to fire up the oven, turn on the grill or hob, or is it microwave meals or a trip to the local pub so you can truly get away from it all and relax? Feel free to share any of your top cooking or baking tips or quick and easy recipes!
Cast your vote
We've picked some foods we think you might like to dish up when in your caravan or lodge. Using the poll on the left, please pick your favourite or check the "other" box and tell us what it is you like to serve up to yourself or your loved ones whilst enjoying your freedom.
We'd love to hear from you and we'll publish our favourite comments and results next month.
Is your favourite cook up or bake off:
Fry up
Pasta
Stew
Soup
Grilled meat
Pizza
BBQ
Buns/cake
Tinned food
Pie
Microwave ready meal
Go out!
Other (please elaborate)