The award winning Anniversary park home from manufacturer Omar is a stunning example of flexible living.
We step inside and bring you a video review of this extremely well-appointed and luxurious home.
From elegant, understated decor to a designer master bedroom, there's plenty to smile about!
The Omar Anniversary is available in two model sizes – 50ft x 22ft and 50ft x 20ft.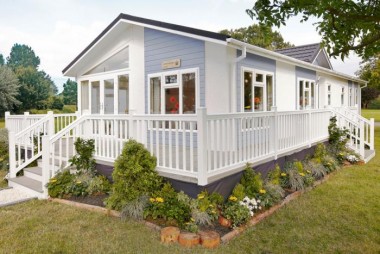 Plus Points
Elegant, understated décor
Flexible space options
Luxurious, well appointed kitchen
Fabulous sunroom
Designer master bedroom with island bed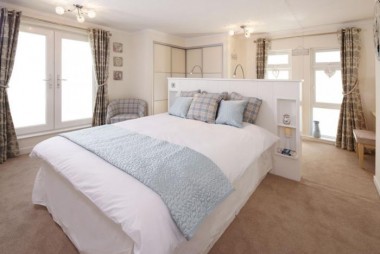 Minus Points
None we could think of!
In-a-Nutshell
In the Anniversary, Omar have produced a stunning, well appointed park home that would appeal to those seeking a sophisticated lifestyle with flexible living options.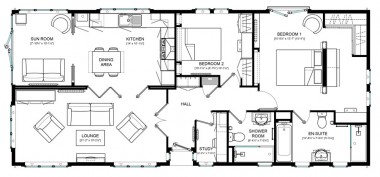 FACT FILE
Size: 50ft x 22 ft
Build Standard: BS 3632.
Berths: 4 in two bedrooms (one master bedroom and one double).
Key features: Study; sun room; large master bedroom, with dressing area; en-suite with bath and separate shower room; family shower room; and Juliet balcony.
Ex works price from £120,252*
For more information visit www.omar.co.uk
Click here to find out more about insuring your park home with Leisuredays or call 01422 396770.
*Additional charges will be made by park operators, and/or distributors for transport, siting and annual maintenance. Please check the price carefully before you commit to purchase, as prices vary considerably dependent, amongst other factors, on the geographical location of your chosen park.