Building on the success of the two-bedroomed Harrogate holiday lodge, launched by ABI two years ago, this three-bed reaches out to a wider market.
ABI is one of the UK's longest established manufacturers. Belmont Caravans began in Hull in 1964, a year or so earlier Ace Caravans was founded. By the late '60s both companies had moved to Beverley, East Yorkshire. Belmont built "holiday caravans" and Ace Caravans tourers, plus a few holiday caravans too. The pair merged in 1972 as Ace Belmont International, later known as ABI. By 2000 ABI UK was founded and the tourers dropped by early 2001, so ABI became holiday caravan manufacturers. The ABI pedigree stretches back nearly 60 years!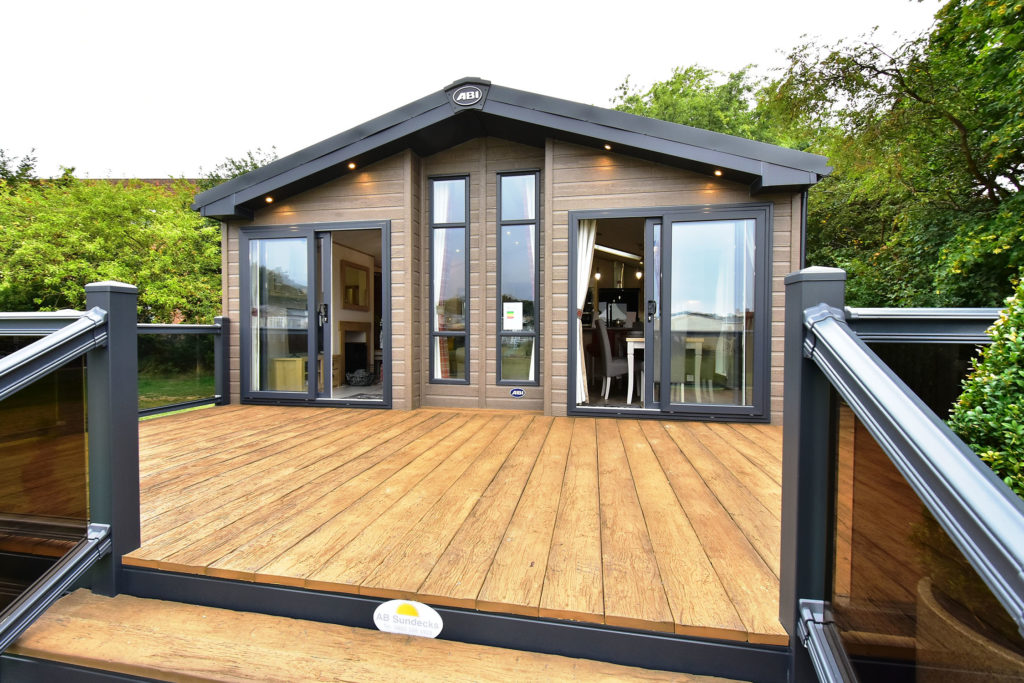 This heritage shows in their design and quality, and it's no different the Harrogate lodge reflects this in its design. The Harrogate lodge is built on a fully galvanised chassis using Can Excel durable cladding finished in a mist grey. ABI use full domestic styled guttering and also fit exterior lights with canopy lighting too. Two front French doors are separated by two portrait style windows allowing plenty of natural light to flood into the front end.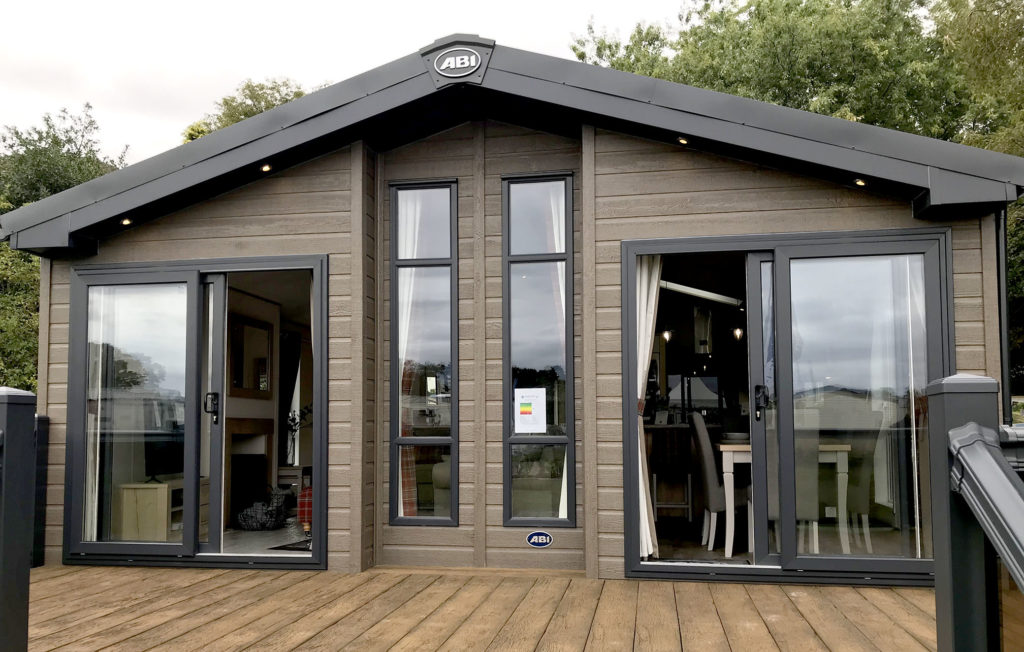 Step inside the Harrogate and you're greeted by a mix of tradition and modern design, it all works very well but buyers do get a choice of two colour schemes. The lounge boasts two three seater settees (one makes into a bed) along with a feature fireplace and a cabinet for placing a TV on.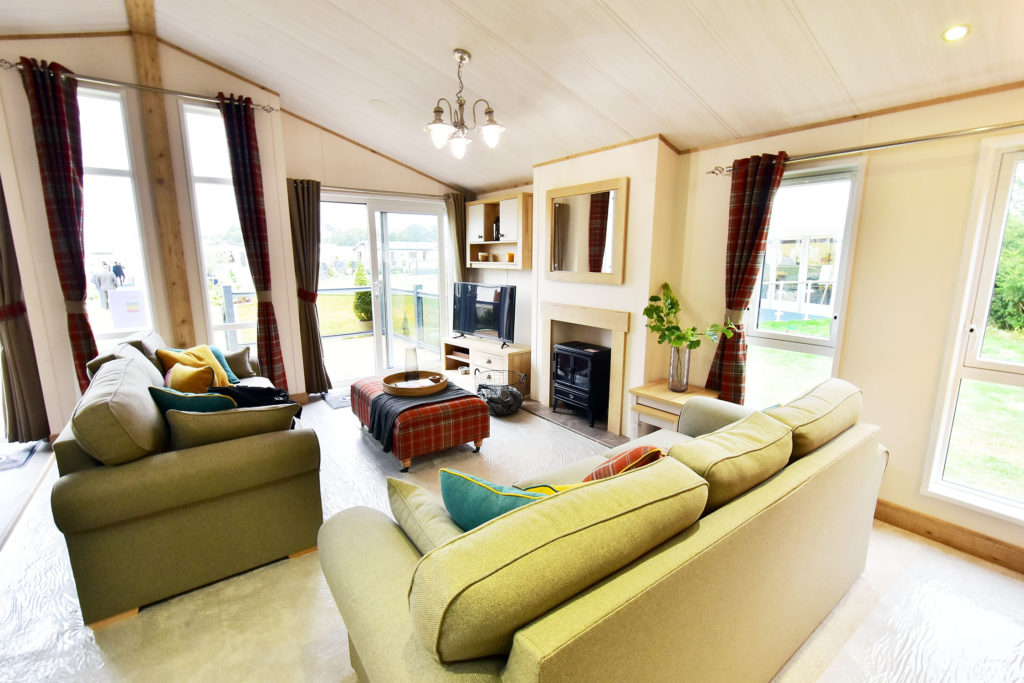 Next to this is the dining area which comes complete with seating for up to six. With two vertical side windows more natural light floods into the Harrogate.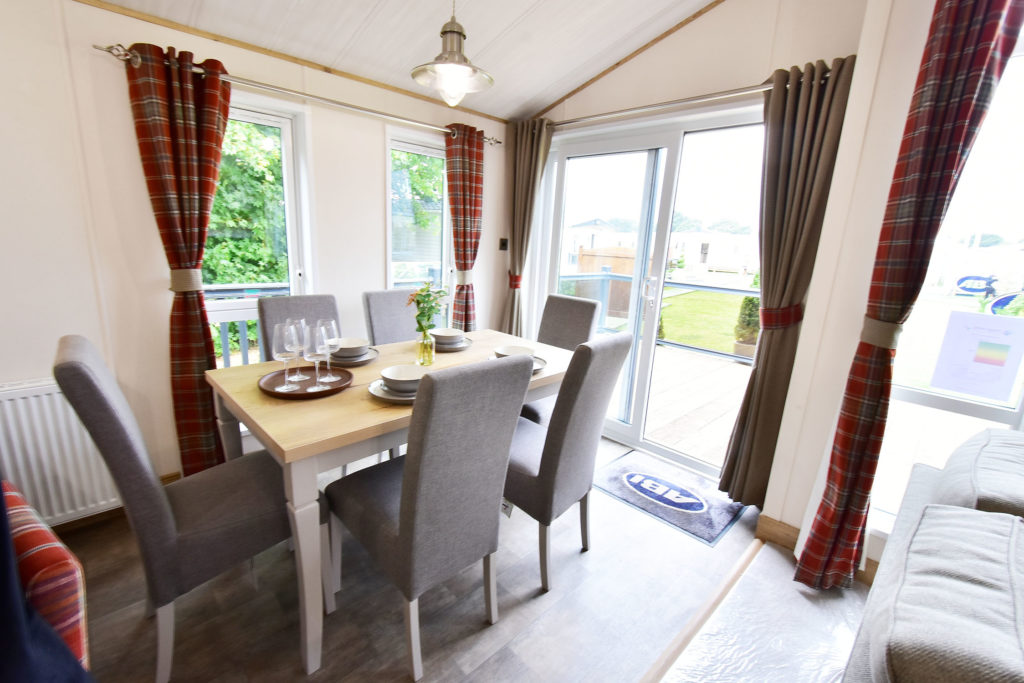 The kitchen then backs onto the dining area offering superb worktops and of course a well-equipped kitchen too with integrated microwave/fridge freezer, dishwasher and separate grill/oven. A breakfast bar with three stools is provided while a Velux ceiling window allows in plenty of natural light.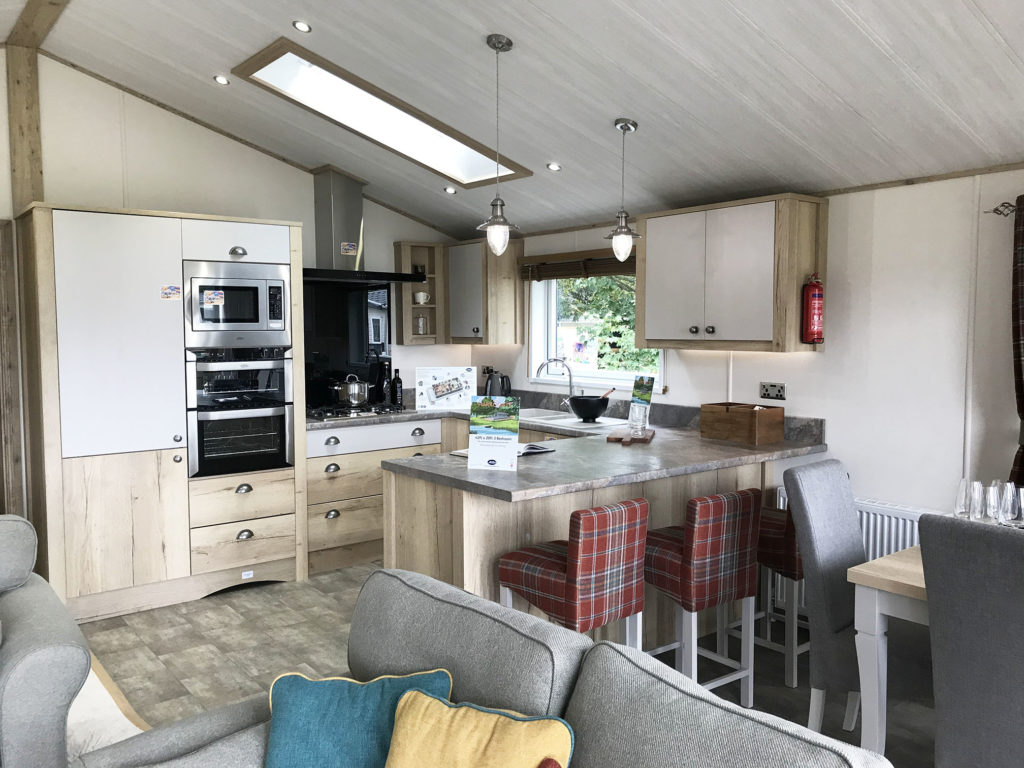 Walk through into the centre of the Harrogate and you have a main bathroom with decent sized bath on the left while on the right is one of the three bedrooms with twin beds and wardrobe with additional storage.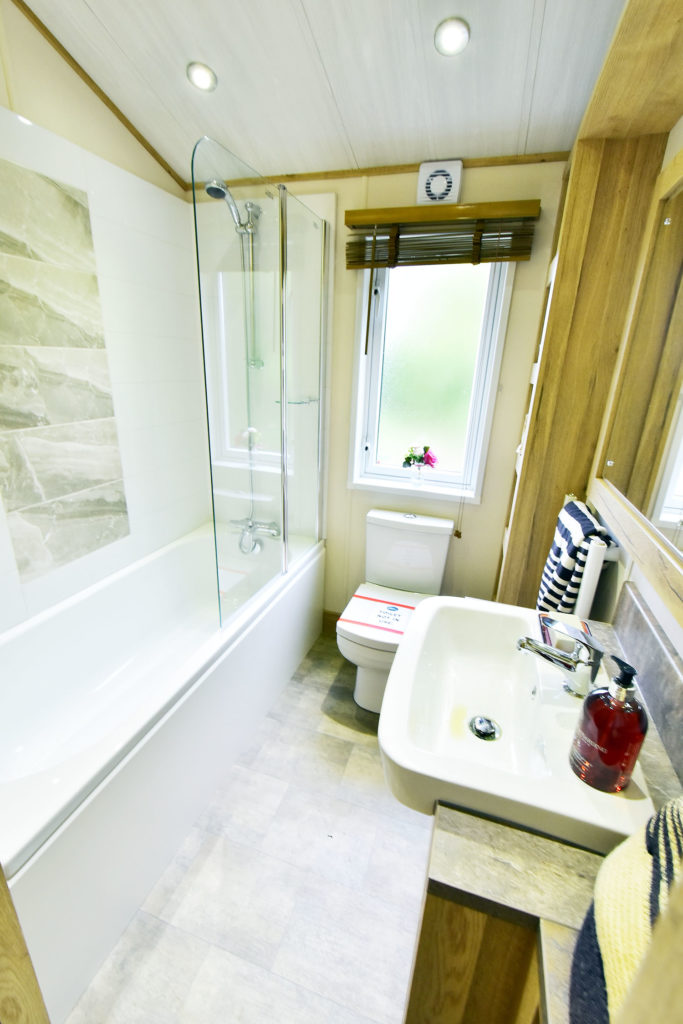 The twin bedrooms are spacious and are identical in size with the second twin being separated by the utility room which comes with washing machine, sink/drainer.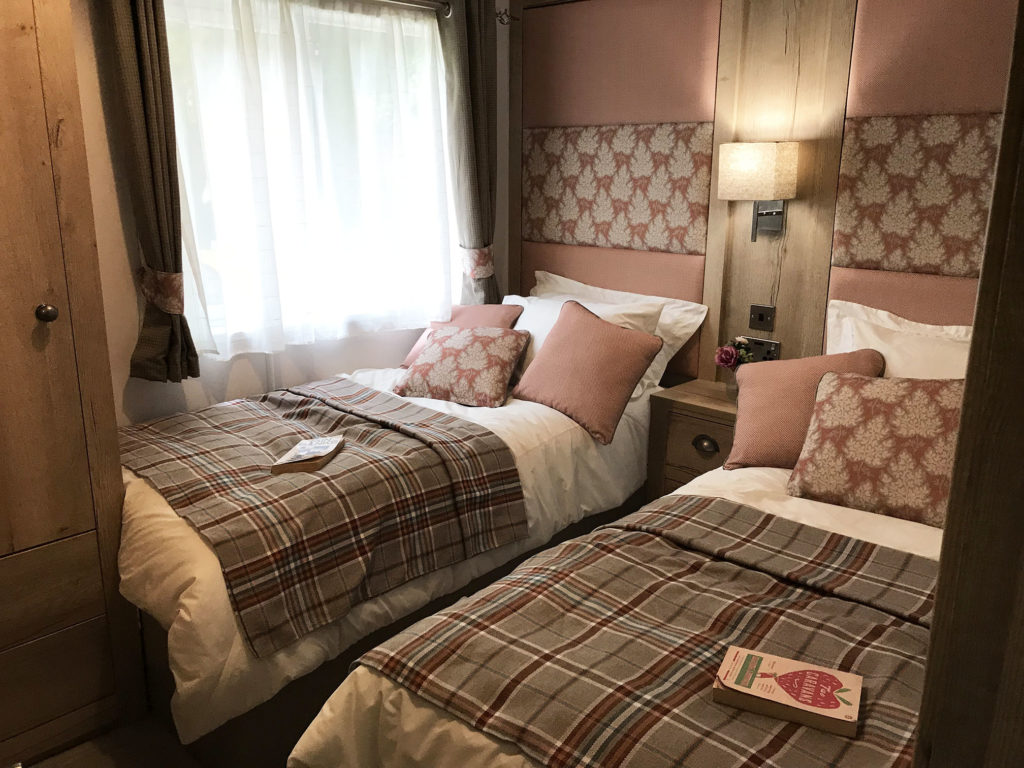 The Harrogate has a large entrance hall with cloakroom which has a bench seat and dresser unit. It all adds to the good planning of the Harrogate and gives it a very homely feel.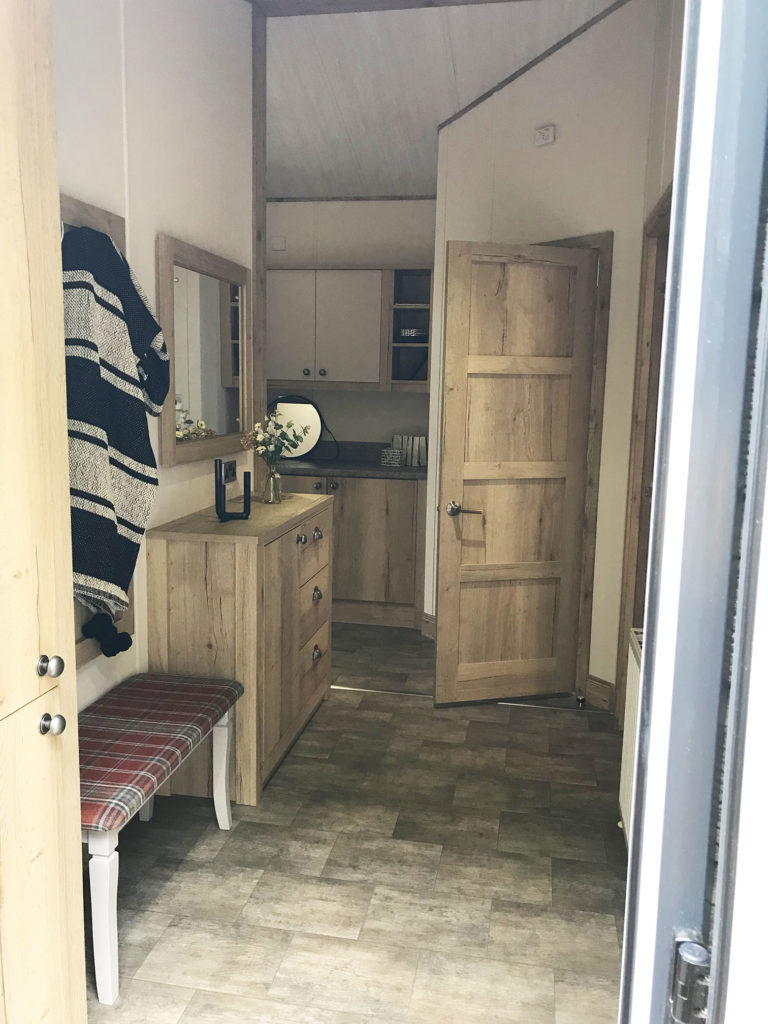 What you notice as you walk around the Harrogate is the quantity mains points and all the bedrooms have TV points too, plus the night lighting in all areas is well taken care of. Of course, a boiler is placed in the utility room which powers the central heating system. The main bedroom is the master of course and has a king sized bed with a double door wardrobe plus two side drawers.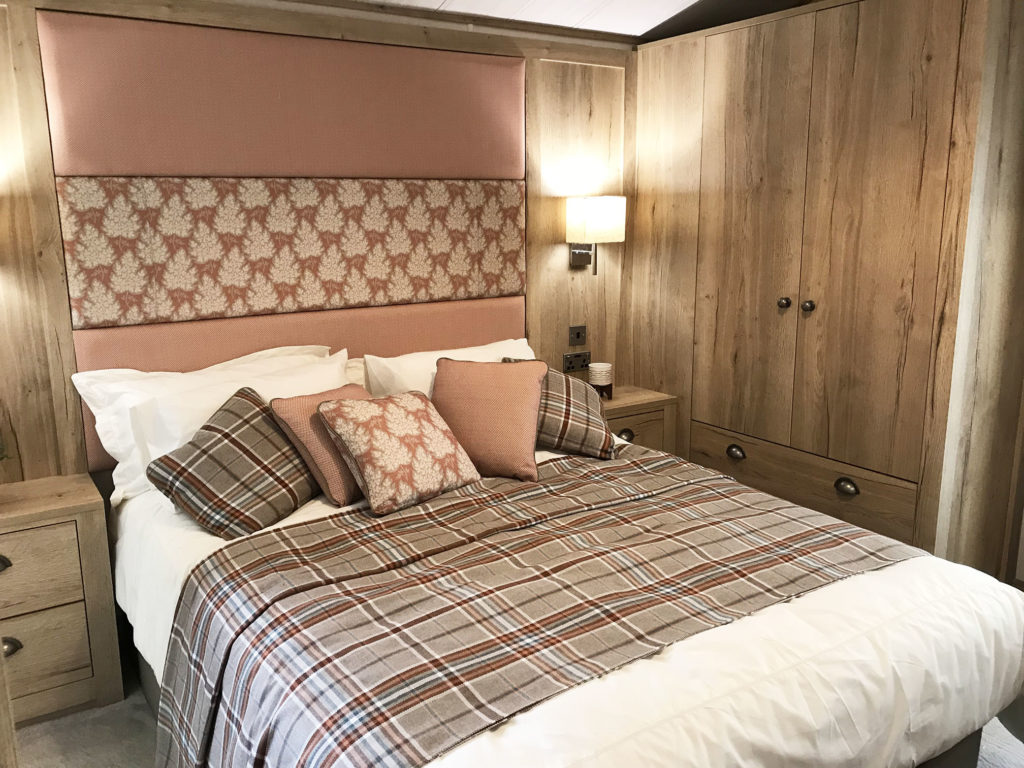 There's also a dressing unit which has more storage but also has fitted above overhead locker storage.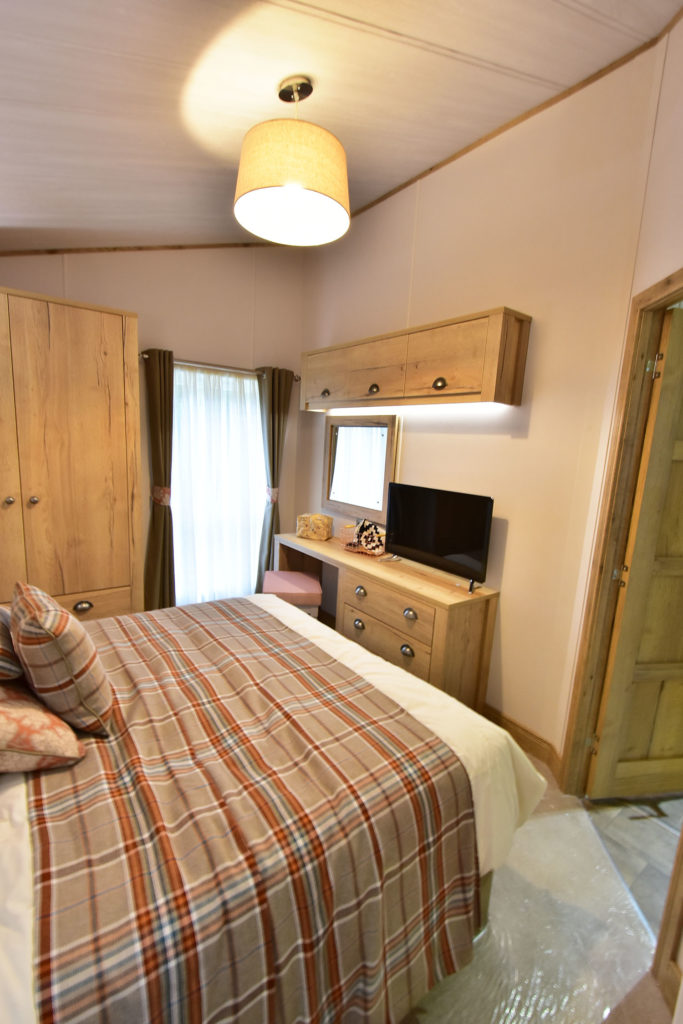 The bedroom is spacious and of course, comes with its own en-suite with shower and loo which also comes with some storage for toiletries with shelves and cupboard.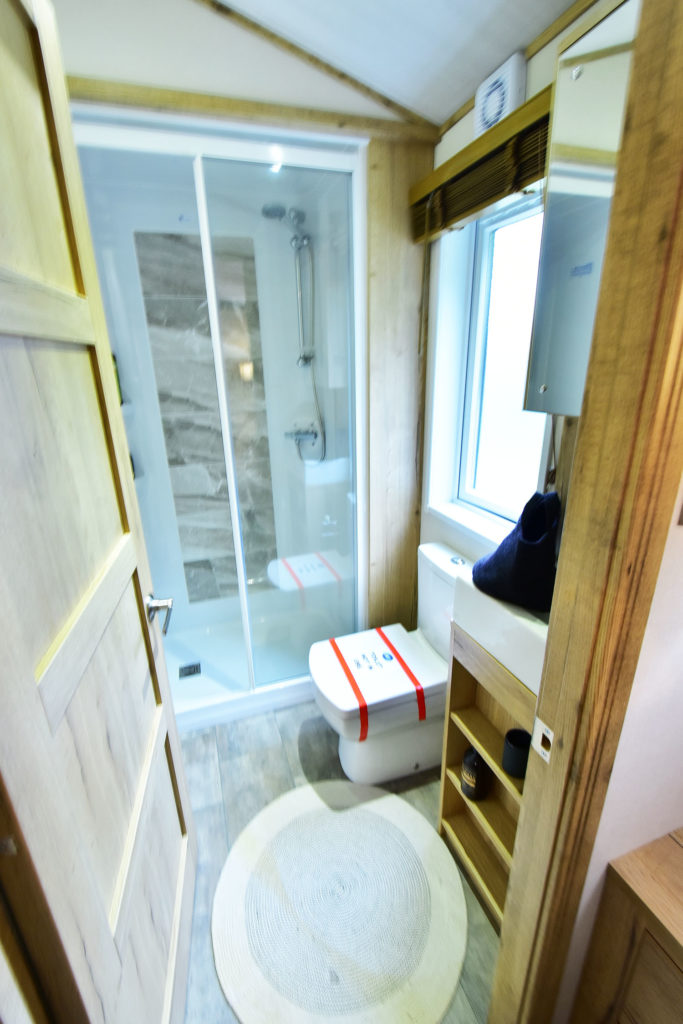 Verdict: Building on the success of the luxury Harrogate two bed lodge this latest addition is just what buyers will want. With a decent specification including Bluetooth sound system and USB points and that added bedroom, the Harrogate two model range has a worthy addition. It's bright and airy with good sized bedrooms and a lounge area that has large windows allowing you to take in your surroundings. With ABI's rich heritage the Harrogate is a quality built and designed lodge.   
Plus points: Good looking exterior, bright and airy lounge/dining room, great value.    
Minus points: Could do with a few shelves in twin bedrooms, nothing else really.
In a nutshell: Looking for a stylish yet traditional lodge the Harrogate in its three-bed layout offers that bit extra over its two-bed sibling. Its great value and has to be on buyers' short list.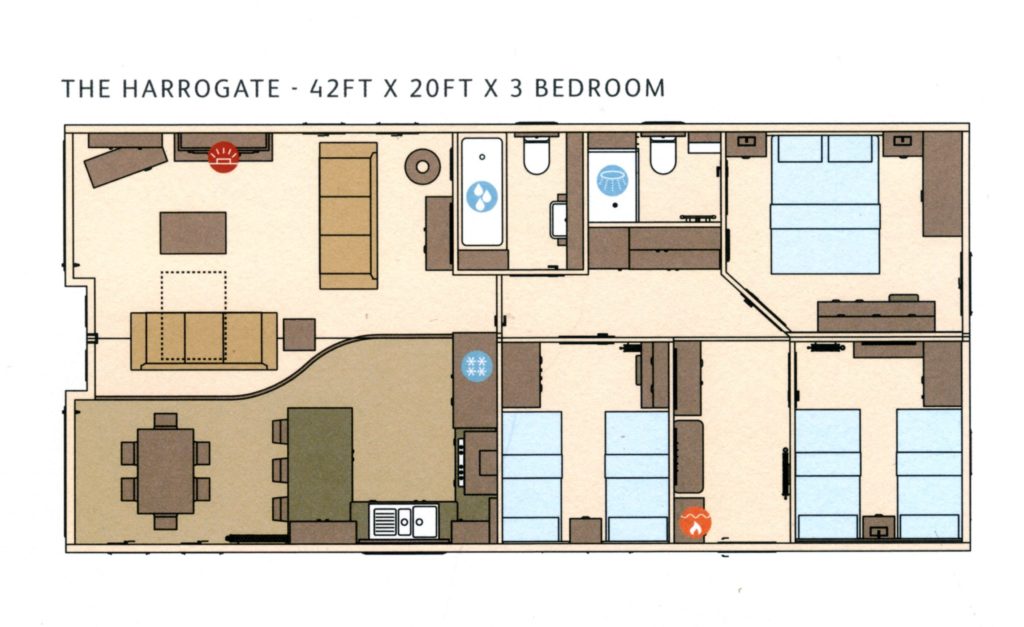 Factfile
Size: 42ft x 20ft
Build standard: BS3632 -Residential specification
Sleeps: 6/8
Bedrooms: 3
Other Harrogate lodge models available: 41ft x 20ft 2 bed
Other lodges to look at: Swift Toronto 42ft x 20ft 3 bed, Victory Beechwood 41ft x 20ft 3 bed, Atlas Lilac 40ft x 20ft 3 bed
Key optional extras: Alternative interior finish
Ex-works price: £115,448.57*
*Extra charges will be made by park operators and/or distributors for transport and siting and annual maintenance. Please check the price carefully before you commit to buy as prices vary considerably dependant amongst other factors, on the geographical location of your chosen park
For more information visit: www.abiuk.co.uk or call 01482 862976.