From park owner to manufacturer, Pathfinder Homes are one of the UK's top park and lodge home producers. We check out their latest holiday lodge – The Retreat.  
Okay, a short history lesson here; in 1932 the Horton Brothers opened a caravan site outside Exeter. The business grows and by the late 30's some caravans (basically larger tourers) were being used to live in. Horton's decided to develop the park more and with larger pitches needed for permanent larger caravans the park became known as Pathfinder village with shop, workshop, and later its own church, post office and doctors. Back then park homes were modest in dimensions being only 7ft 6in wide and 20ft long in the early 50's. The Horton's designed a park home that would be a massive 10ft in width and 30 ft long. Known as the 10-wide it set new standards. Willerby built the first ones in 1958 but by 1960 Pathfinder Park had a factory on site and built their own.
Now Pathfinder is a separate company producing some of the best lodges and park homes in the business.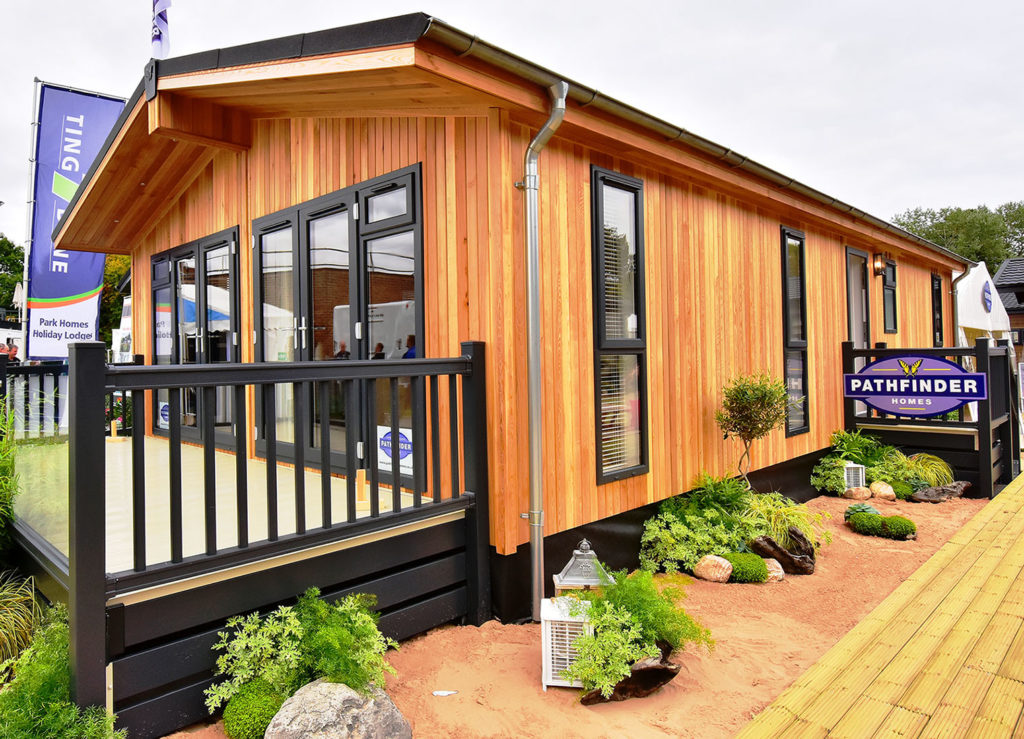 Here, the Retreat is a holiday lodge with an elegant rustic design, complete with oak beams. And at 40ft x 20ft it offers plenty of living space, a stunning exterior finished in vertical cladding and large portrait-styled double glazed windows.
Through one of the two French doors you enter the striking open plan lounge with an oak roof beam.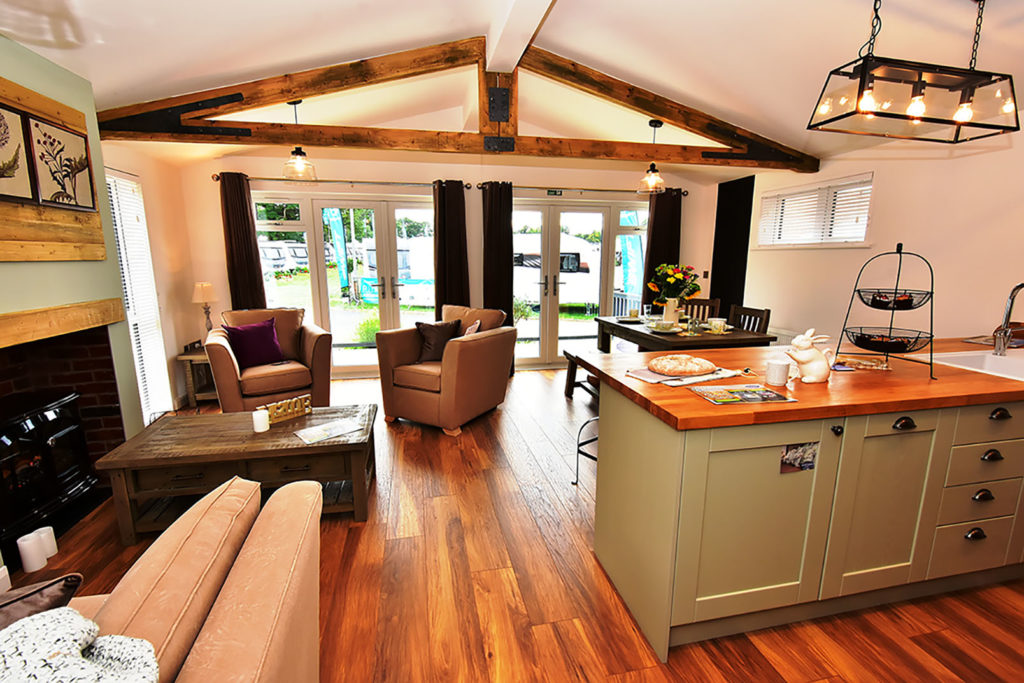 There are two armchairs plus twin seat settee and a fireplace with red brick surround, as a feature.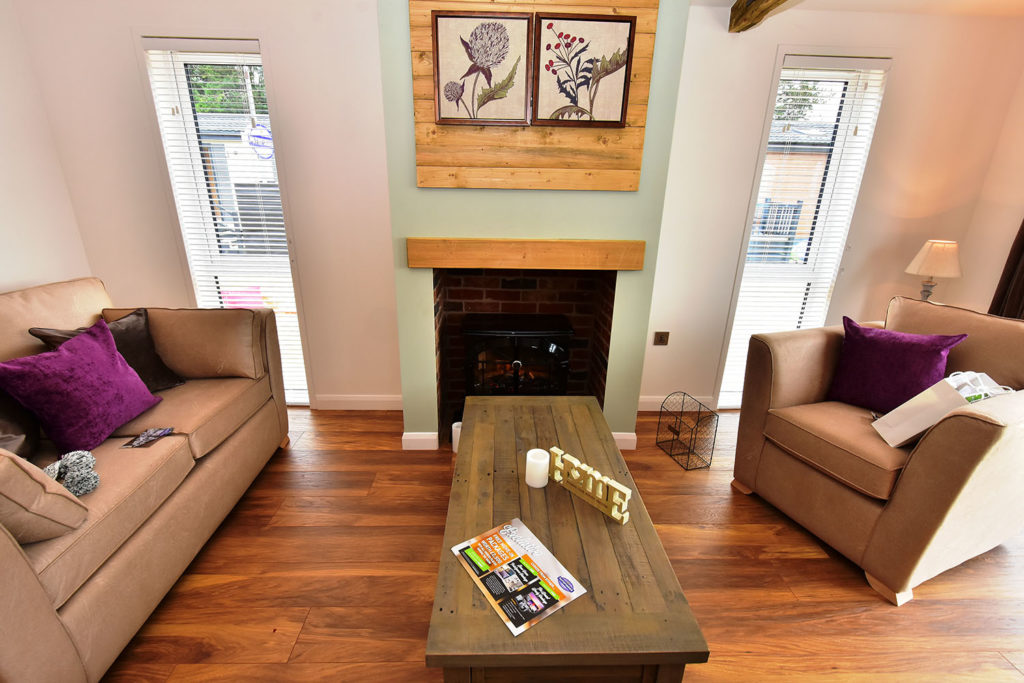 Its open plan design takes in the dining area complete with "country style" bench.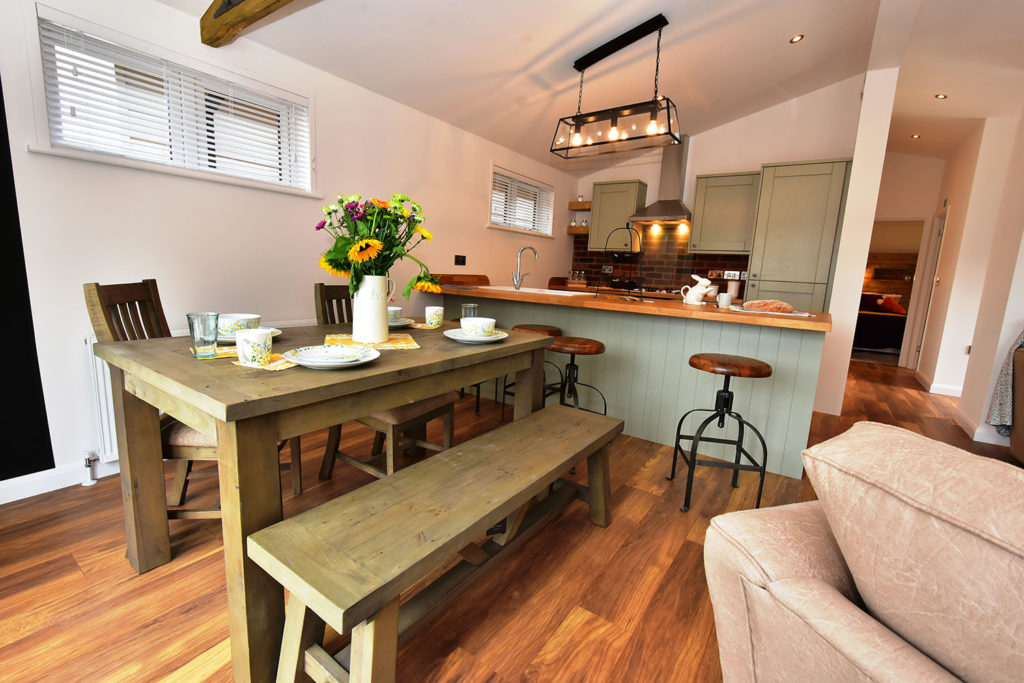 The kitchen boasts a breakfast bar with four stools and although the kitchen itself is perfectly practical it isn't as large as you might expect. It does come with great drawer storage, as well as a deep Belfast sink, cooker, oven and fridge / freezer.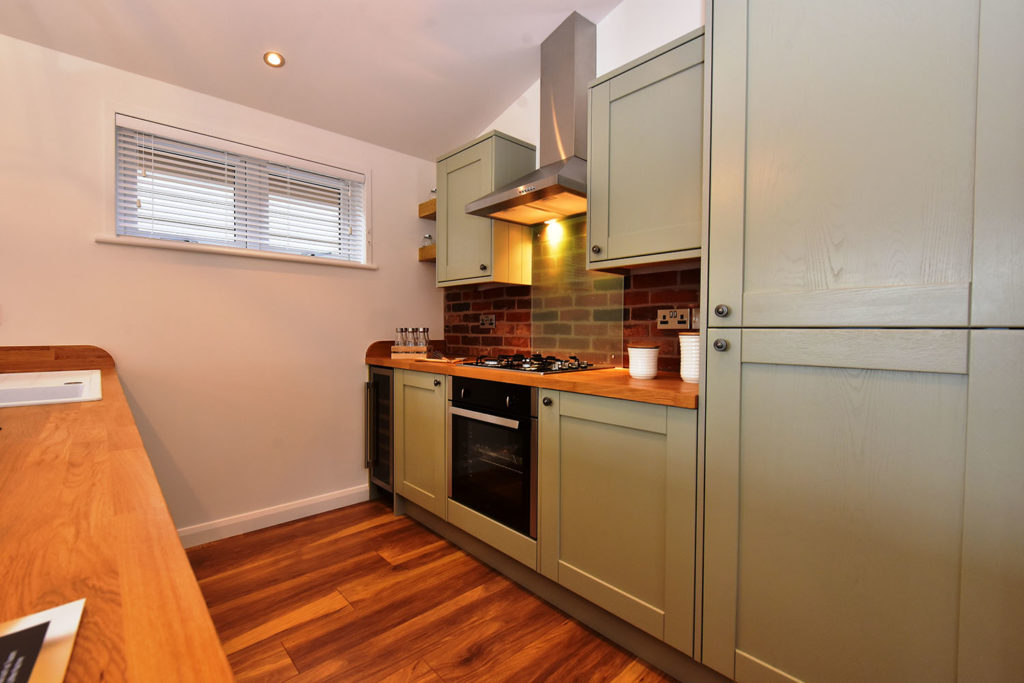 That red brick styling from behind the fireplace is also a feature in the kitchen, and works well with the modern, industrial styled lighting.
Move through to the back of this lodge and you have the side entrance with small porch with bench storage seat and coat hooks.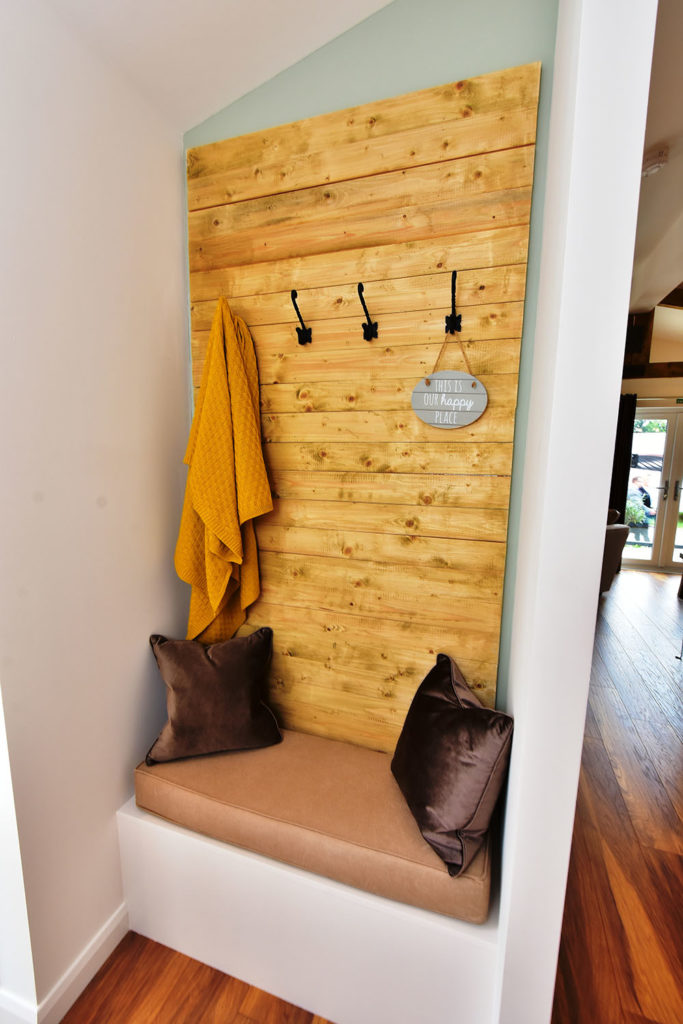 Go through to the master bedroom and it's incredibly spacious with full side windows to the floor. There's a rustic wooden panel wall feature at the back of the bed with storage. There's a small table and chair as a dressing table – but we feel this could be bigger. It's all quite sumptuous and homely in here with the thick throws on the bed.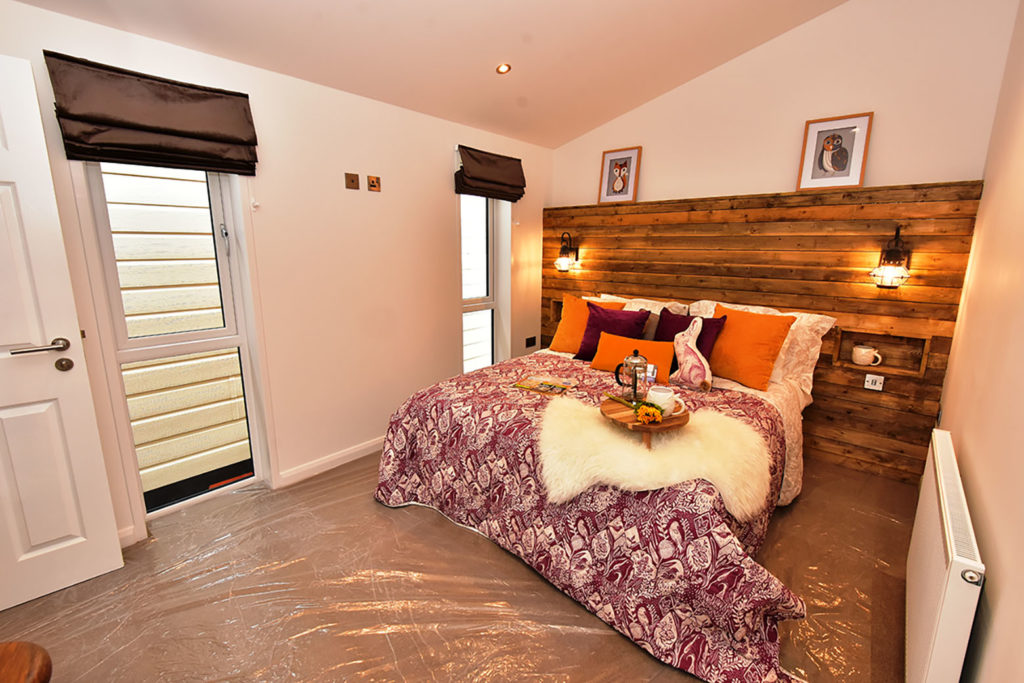 The master bedroom in the Pathfinder Retreat has built in wardrobes plus an en-suite shower room which feels quite lavish, with a hand basin combined storage cupboard, and large shower, plus good sized chrome radiator.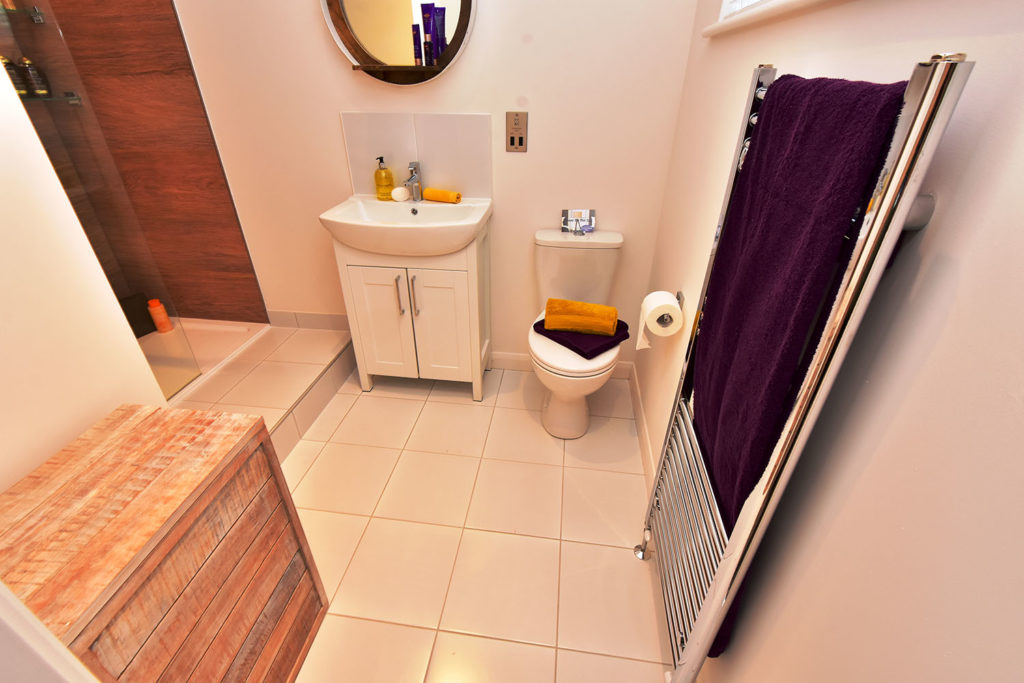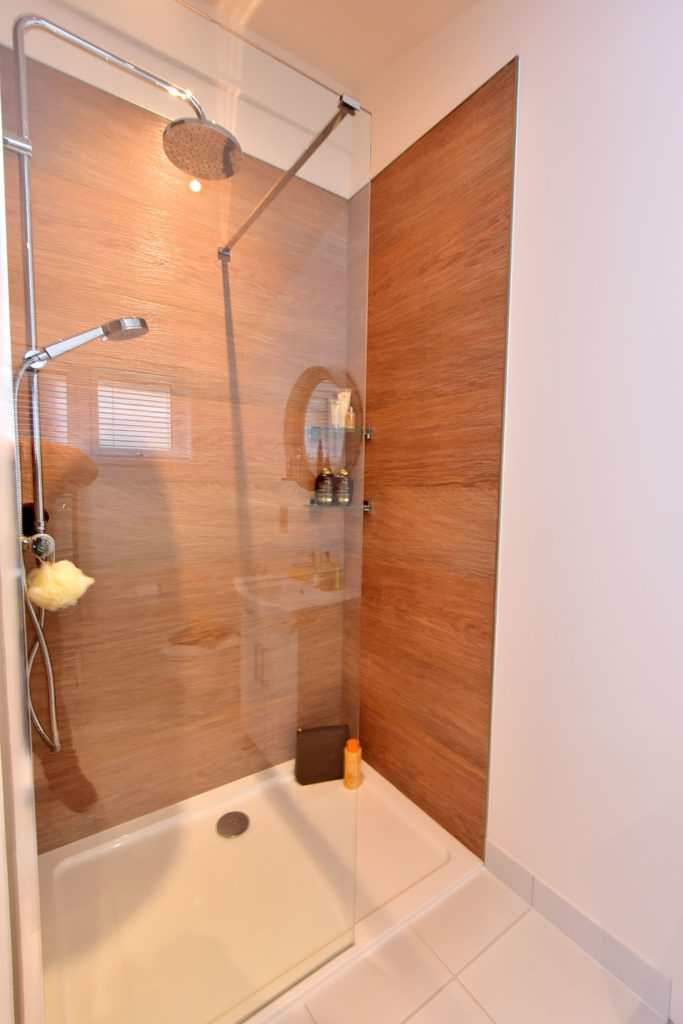 The twin bedroom also offers plenty of floor area and floor level portrait window, plus that rustic woodland feature behind the beds.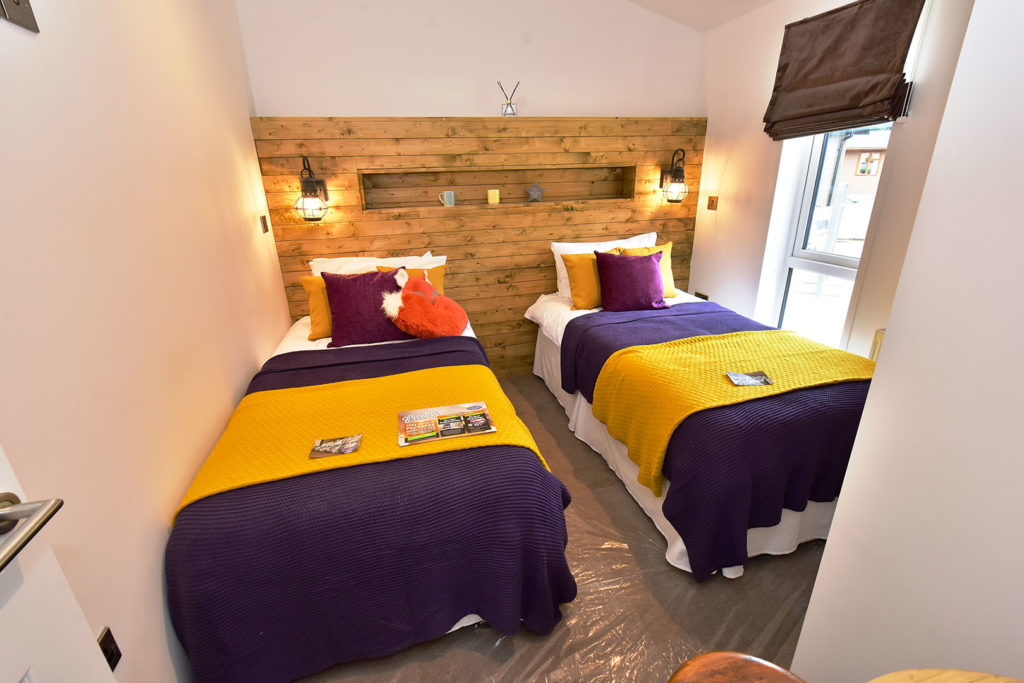 Again built in wardrobes are a feature and as the master bedroom a small dressing table. Plenty of mains sockets / USB points are fitted too.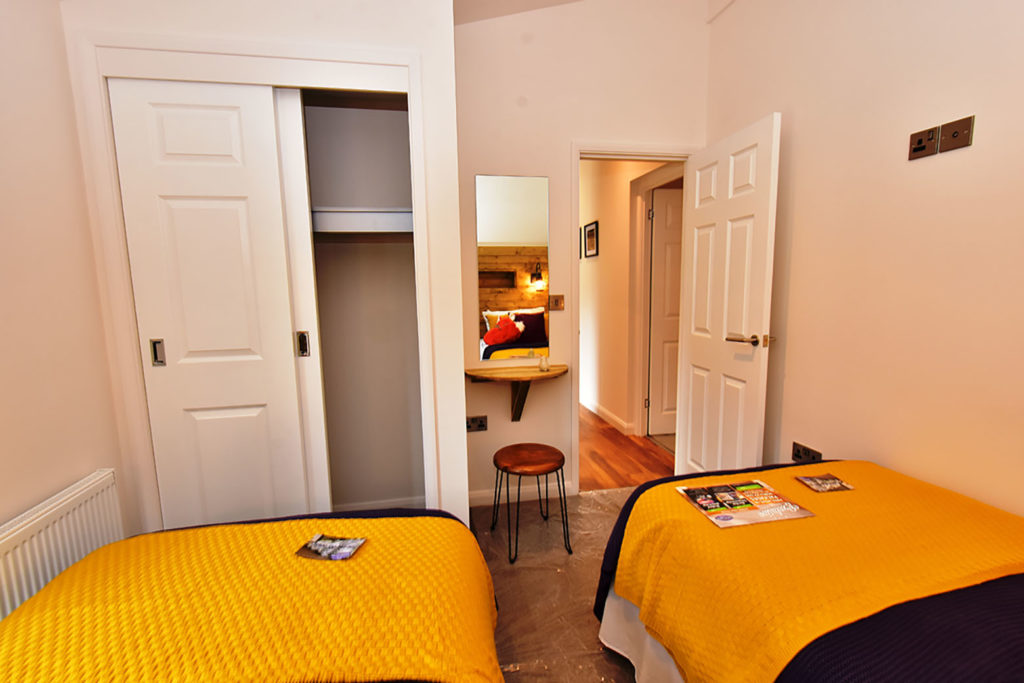 The communal bathroom comes with a bath that's not overly large – some may find it a tad small. But the room is as well fitted out as the shower room and has a useful frosted window by the bath.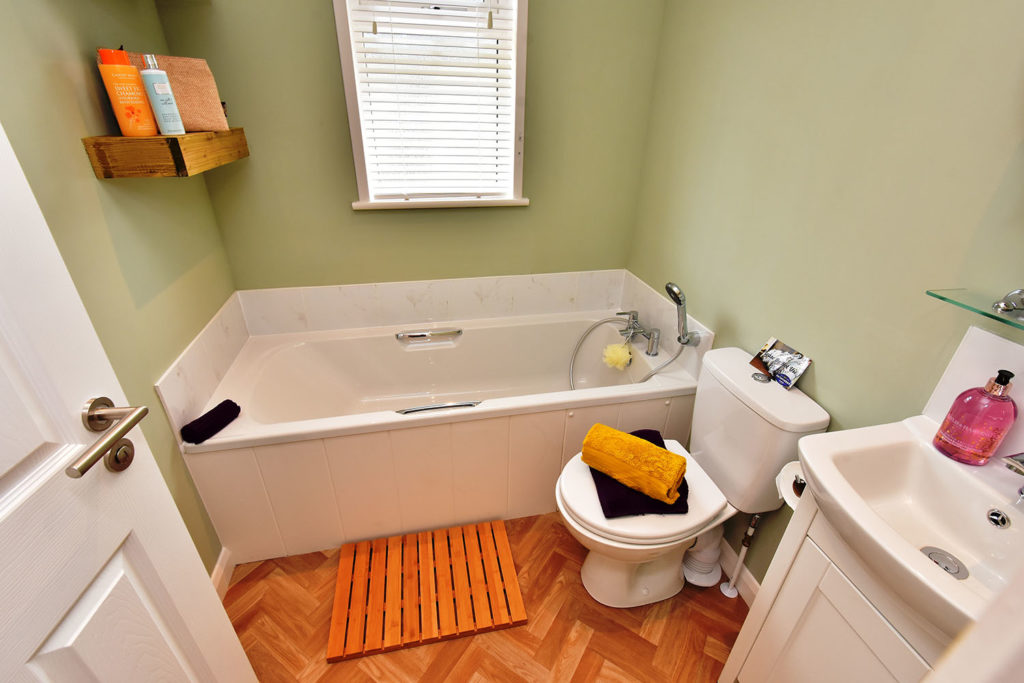 It's all very clean, with light tones, complemented by wooden fixtures and furnishings.
---
Verdict: The Pathfinder Retreat is a lodge that offers a rustic ambience and one that you feel at home in as soon as you cross its threshold. We liked the wooden beam in the lounge and that fireplace too. It's a holiday lodge that has many years of experience behind it.
Plus points: Super-sized open plan lounge, large master bedroom, full heating, galvanised chassis and built to Residential Standard.  
Minus points: Small dressing tables in both bedrooms especially the main one.
In a nutshell: The Pathfinder Retreat, is just that – a great holiday lodge to retreat to and get away from it all. It's modern, yet rustic design create a great home from home.
---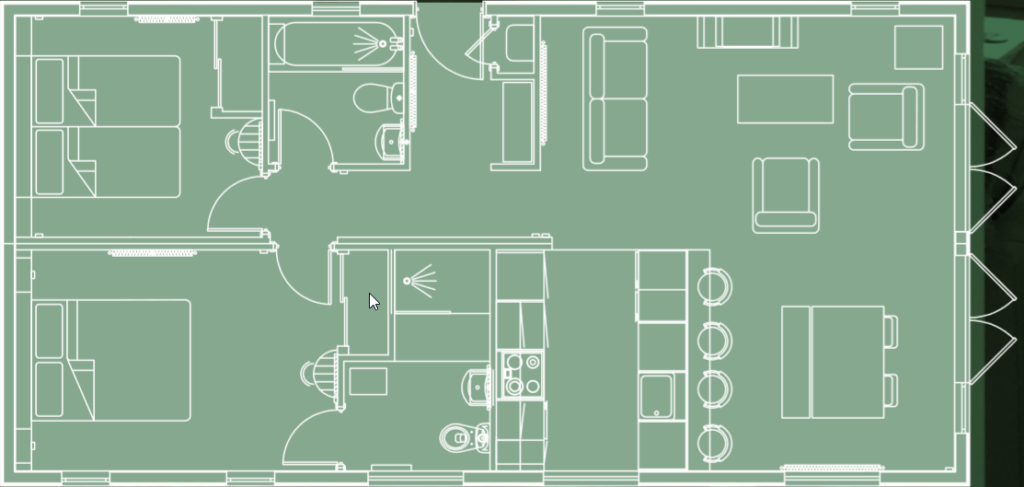 Size: 40ft x 20ft  
Build standard: BS3632:2015
Sleeps: 4
Bedrooms: 2
Other Pathfinder lodges available: Tuscany, Thorverton, Keepers, Forrest, High View, Holicombe, Sycamore, Beach Retreat, West Country, Tuscany single lodge, Thorverton single lodge
Others to look at: Wessex Summerhouse 40ft x 20ft 2 bed, Omar Alderney 40ft x 20ft 2 bed, Prestige Dovecote 40ft x 20ft 2 bed.
Key optional extras: Customers can add their own options on the standard build.
Ex-works price: £120,560 plus vat on furnishings*
*Extra charges will be made by park operators and/or distributors for transport and siting and annual maintenance. Please check the price carefully before you commit to buy as prices vary considerably dependant amongst other factors, on the geographical location of your chosen park.
If you're looking to buy this holiday lodge why not get a great holiday lodge insurance quote from us today.
Spotted in the classifieds: A Pathfinder Retreat sited in Hampshire. (BH25). Sited cost (including decking and 2019 site fees) £195,000.
Cost to insure this sited lodge would be £506**
**Leisuredays holiday lodge insurance quote based on Pathfinder Retreat insured for £195,000. Owners are a 68-year-old retired couple with prior holiday caravan insurance and three years no claim discount. Caravan fitted with decking, skirting and an alarm system.
For more information visit www.pathfinderhomes.co.uk, e-mail [email protected] or call 01626 833799.