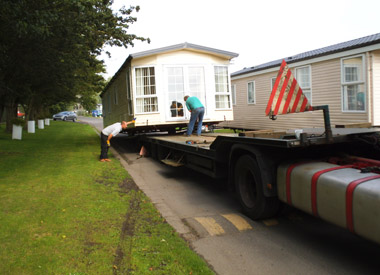 Imagine this…
You arrive at your holiday park to find that fire, floods or even a fallen tree has torn through your static caravan. There's debris everywhere and the damage is so severe it doesn't look as though you'll be able to salvage anything.
Although this is very much a worst case scenario, instances like this do affect static caravan and holiday lodge owners across the UK every year.
And even though such events are few and far between, that doesn't mean to say they will never happen to you.
Even though you can't eliminate all risks, you can put measures in place to ensure that if something did happen your insurance policy would cover you.
What is debris removal and resiting insurance? 
If the above scenario did play out in reality and you were forced to make a total loss claim, debris removal and resiting insurance covers the costs you would otherwise need to spend clearing away any debris, removal and disposal of the damaged caravan and paying to resite the new caravan.
Arranging a crane to deliver a new caravan to your park, or organising debris to be removed professionally costs money – money that you could be forced to pay without this crucial insurance feature.
Is it automatically included in my insurance policy?
Leisuredays include debris removal and resiting insurance in static caravan and holiday lodge polices automatically yes, but this isn't always the case across all providers.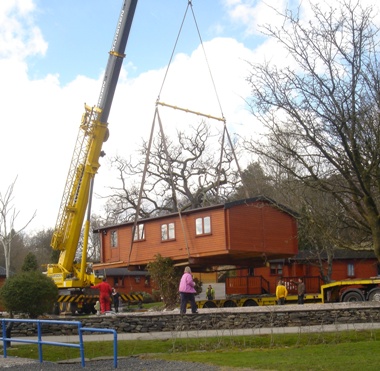 Some insurance providers choose not to include it automatically, others add it to the sums insured and many even charge extra for it.
Why it's so worthwhile
Glyn P Brown works for Loss Adjuster firm, SPI, who assess whether damaged static caravans or lodges can be economically repaired or need to be written off.
He tells us, "We deal with hundreds of removal and resiting claims every year and at least 25% are for statics or lodges that are write offs. In my experience the main cause of these claims is fire and water."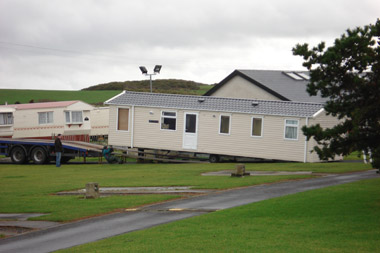 How much would I be covered for? 
To help save you from paying out thousands in the event of a claim, we offer up to £10,000 worth of debris removal and resiting cover. This cover applies on top of the insured values for your static caravan and equipment.
How will it benefit me?
Back in 2012 when a number of customers were affected by heavy floods on Dolphins River Park in Dorset, Leisuredays arranged for a dozen static caravans that had been written off to be removed and new units be resited in the quickest possible time.
Had these twelve policyholders not had the £10,000 resiting and debris removal cover automatically included, they may have been forced to pay all costs themselves.
How much may I have to pay without this cover?
We asked Glyn to tell us how much a customer may need to spend if they didn't have resiting and removal cover:
In cases where a crane is not required, customers (together with the owner of the park) could be forced to pay to:
Employ 2 or 3 contractors to disconnect damaged model from water mains and sewerage pipes
Use a tractor to transport off-site
Legally dispose of damaged model or pay for a salvage company to collect (depending on the damage)
Hire a haulage company to collect and deliver new model
Have the new model transported to pitch and connected to mains services such as water, electrics and drainage.
Total cost is for all works is usually around £3000 (including VAT)
If a crane is needed the total amount can easily exceed £5000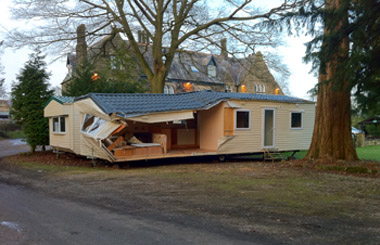 Are there any other policy features I should look for?
Emergency repair and reconnection cover are also extremely valuable benefits of a static caravan or holiday lodge insurance policy. Leisuredays include these as part of their £10,000 debris removal and resiting cover.
Reconnection cover means that if you were to make a total loss claim, arrangements can be made to have your new replacement caravan connected back up to the mains services.  Emergency repair cover pays to secure the caravan and prevent further harm to your caravan following damage.
For more information about other policy benefits, check out the static caravan insurance page.
Or use our quote and buy tool for a competitively priced policy that includes up to £10,000 worth of debris removal, resiting, reconnection and emergency cover.