Dogs topped our recent pet poll, and many voters couldn't imagine a caravan holiday without their four-legged friend, because they're part of the family.
To mark National Pet Month in April, we asked which furry or non-furry friend you take on holiday with you. And we found it's not just the four-legged kind that get to enjoy holidays in caravans and lodges.
We reveal the results
With so many dog-friendly holiday parks it was no surprise to see that dogs came out on top with a resounding 81 per cent of the votes. And your comments proved that they are an important part of the family and holiday life – some even have their own special beds and friends as neighbours!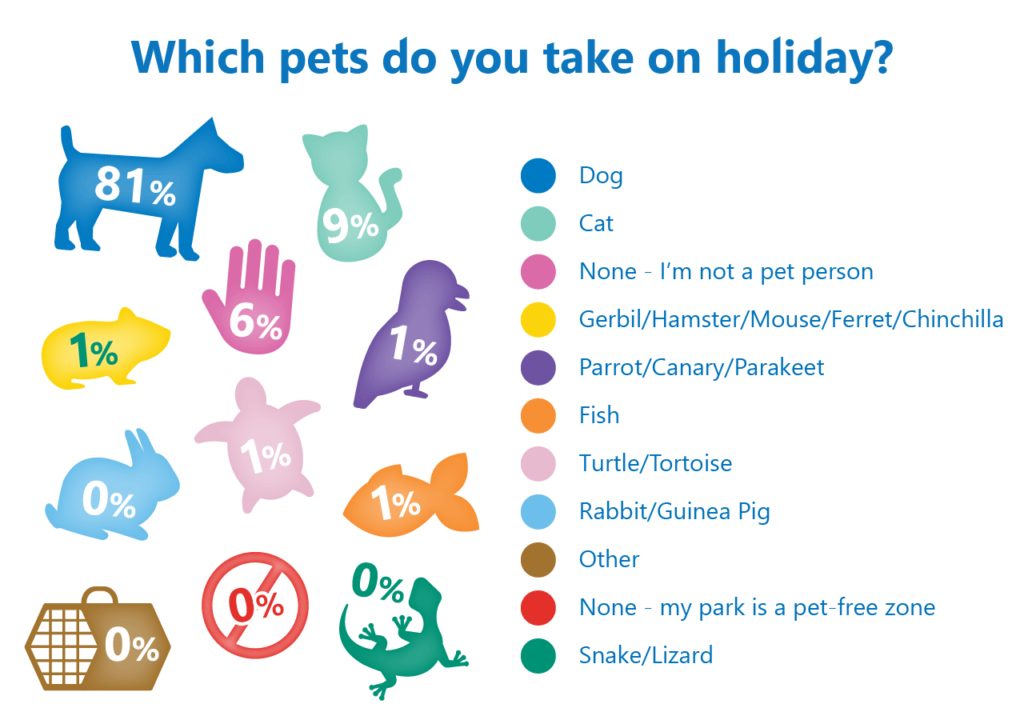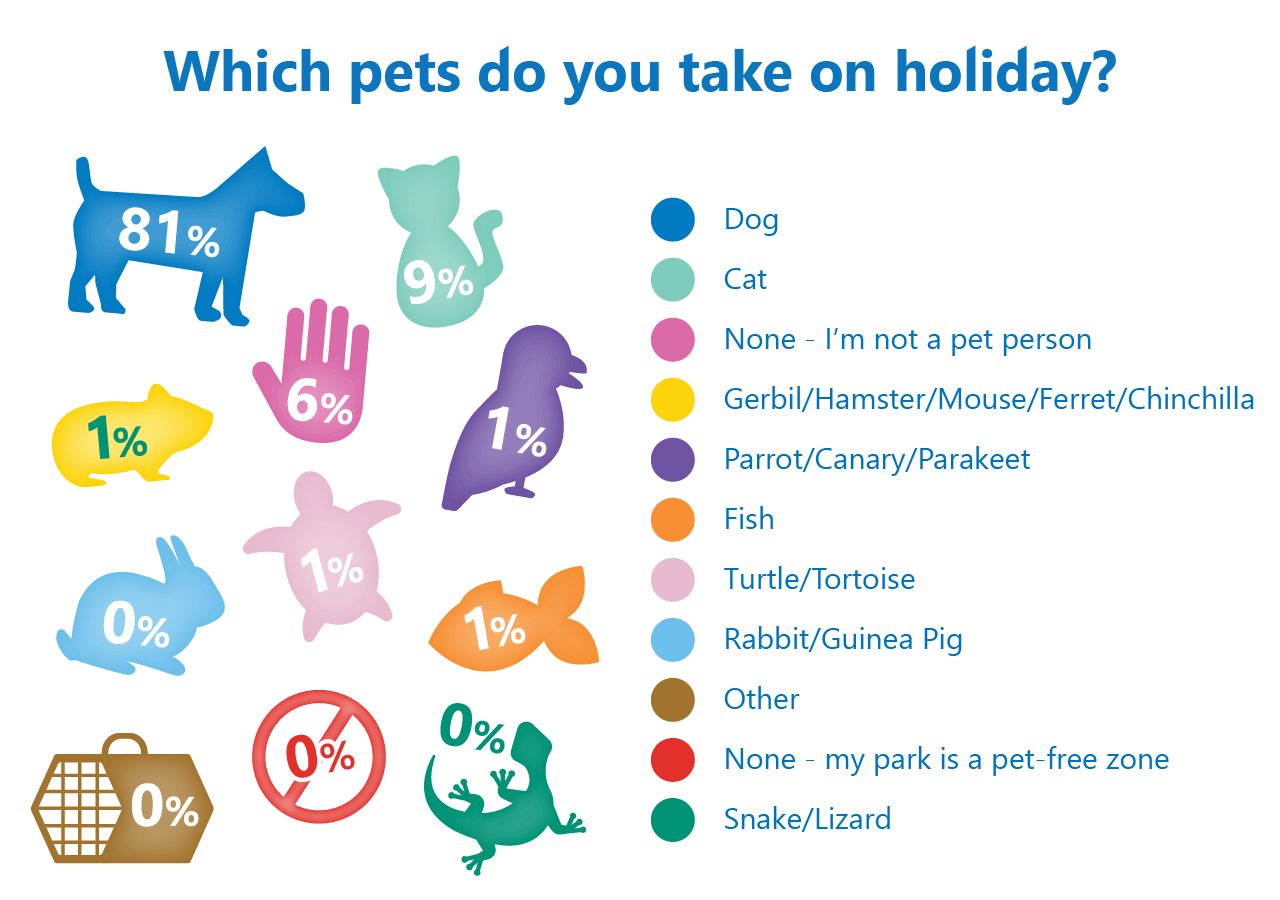 Chrissie has two Cocker Spaniels – Mollie and Gracie.
"They are our family," she said. "One of the main reasons we purchased a static caravan is to enable us to enjoy holidays with them. They love being away with us and enjoy the beach and swimming. We enjoy being 'home from home' and familiar surroundings – and of course – their own beds – makes for great stays away!"
Maureen Blacker's golden retriever Alfie loves going on his holidays to their caravan.
"He has his best friend Canu in the caravan next door," she said. "They have grown up together and love to play together."
Helen Holland said her dog was her family.
"I don't trust anyone else with his care. If I couldn't bring my dog with me I would sell up and stay at home with him," she told us. "Plus my hubby passed away a few days before Christmas 2016 and my little dog is my companion."
Val Moles has always had rescue dogs and would never leave her dog in a kennel in case he felt abandoned again and Helen Henderson's dog Bella is also a rescue and "part of the family".
In second place were cats – but with nine per cent of the votes.
Delia Welham Jones takes her two cats to her static caravan as they're both very elderly.
"I would want to be there for them if they needed to see a vet urgently," she said.
Just six per cent of voters declared not being a pet person. And small furry animals, like a hamster got only one per cent of the votes. It was also great to see that birds, fish and turtles and tortoises got to have a holiday too.
Over to you…
What do you make of the results? Share any comments in the box below.