After hundreds of readers entered our giveaway competition to win a Floë Induratec 868 integrated drain down system for a static caravan or lodge, we can now reveal the winner.
Congratulations to Mrs Frances Findlay, of Renfrew, Scotland. A Floë 868 system will soon be on its way to you so you can use it to drain down your holiday caravan this winter!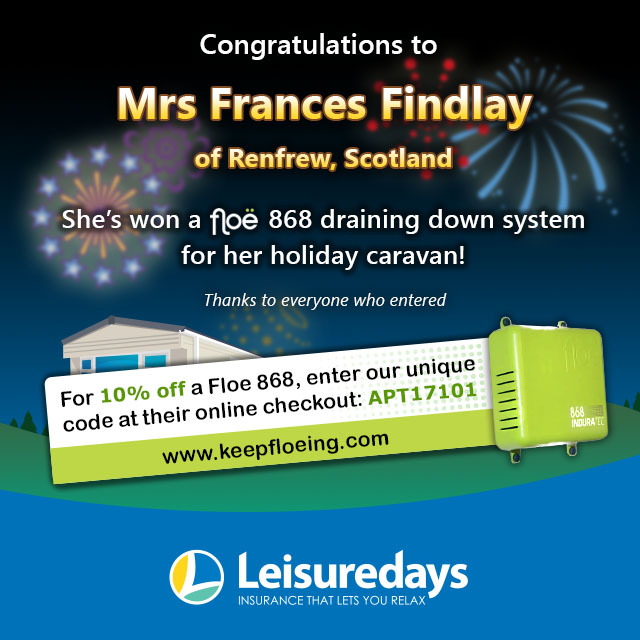 Thanks to everyone who entered and remember if you'd like a Floë Induratec 868 integrated drain down system we have a 10% discount code for our readers – just in time for Christmas! Simply enter the unique code APT17101 at their online checkout before December 31st, 2017.
For more information about the system and other products from Floë visit www.keepfloeing.com. You can also read more about Floë Induratec 868 in our recent article.
Terms and conditions
*10% Floë discount code only applies to the Floë Induratec 868 240v drain down system and does not include other products or accessories. Offer code expires midnight December 31st 2017.