Hiring out your holiday caravan could give you a welcome income boost and help pay for site fees, insurance, and maintenance or even paying off the cost of buying it.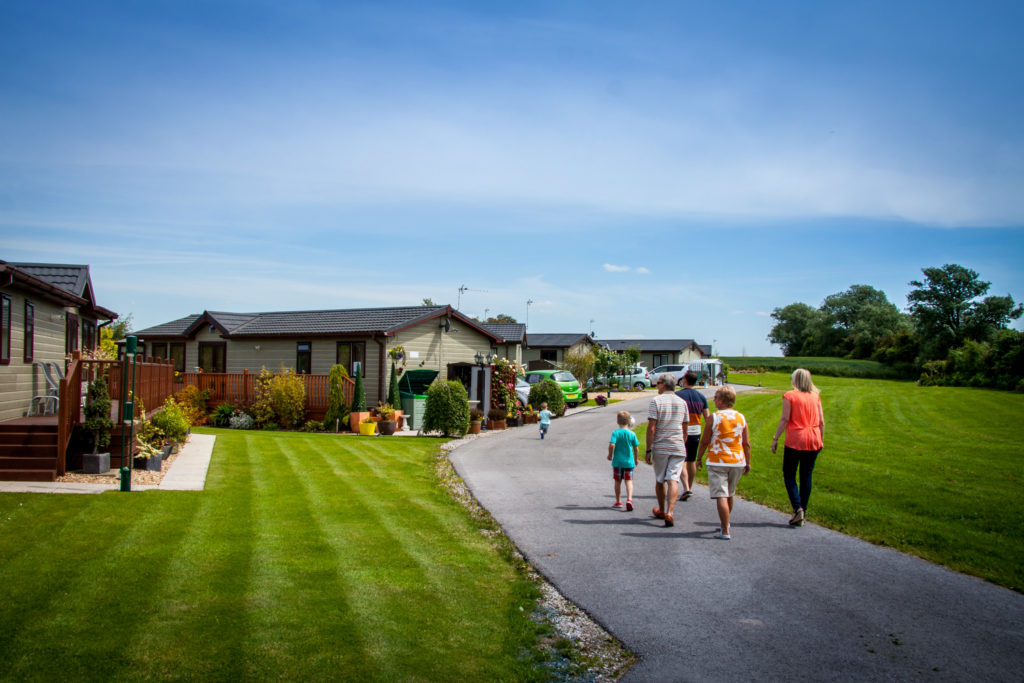 In one of our community polls, 13 percent of voters said they hired out their holiday caravan for financial gain. If it's something you're considering there are a number of important things to check out first, not least making sure your caravan is properly insured. Here are six considerations when hiring out your holiday caravan
Does your park allow hiring out?
The key thing to check is that you're allowed to hire out your static caravan or lodge by your park owner. It will be in the holiday park agreement, and these can vary from park to park. Some park operators will allow you to lend out your caravan to friends and family but not for financial gain.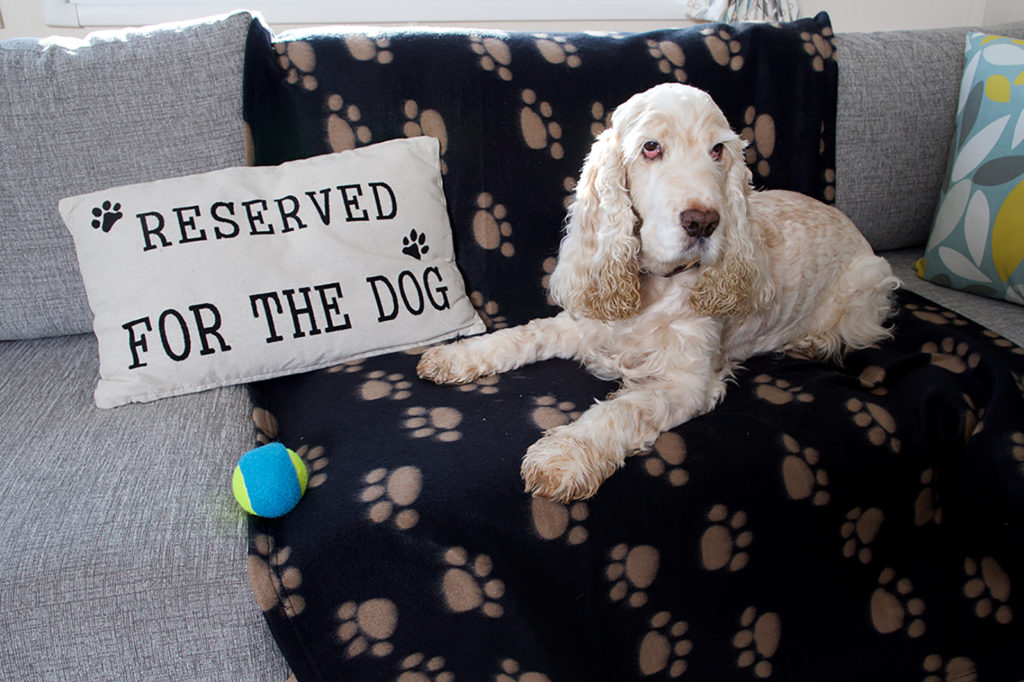 Or some parks allow hiring, but they want to manage the bookings and might charge a fee for doing so – this varies from park to park. There might also be restrictions, such as pets and age groups, so do check, and you might also want to consider if you're going to have specific rules for guests when hiring out your holiday caravan too such as to bring their own bedding.
Does my existing insurance policy cover my static caravan for hiring out?
You should always contact your insurance provider if you're thinking of hiring your holiday caravan. You might be able to add hiring out cover as an option to your current static caravan or holiday lodge insurance policy if it's not included as standard.
Once you've added insurance for hiring out your holiday caravan to your policy you might be able to take advantage of loss of rental income cover which reimburses you the money you would have received for pre-arranged bookings if your holiday caravan becomes uninhabitable as a result of damage.
Remember, some hirers might not treat your caravan with the same care as you would and accidents will happen. Common claims from our customers who hire out are for damage to furniture or other fittings, such as ripped cushions, stained carpets, broken tables, cracked shower trays, and broken windows.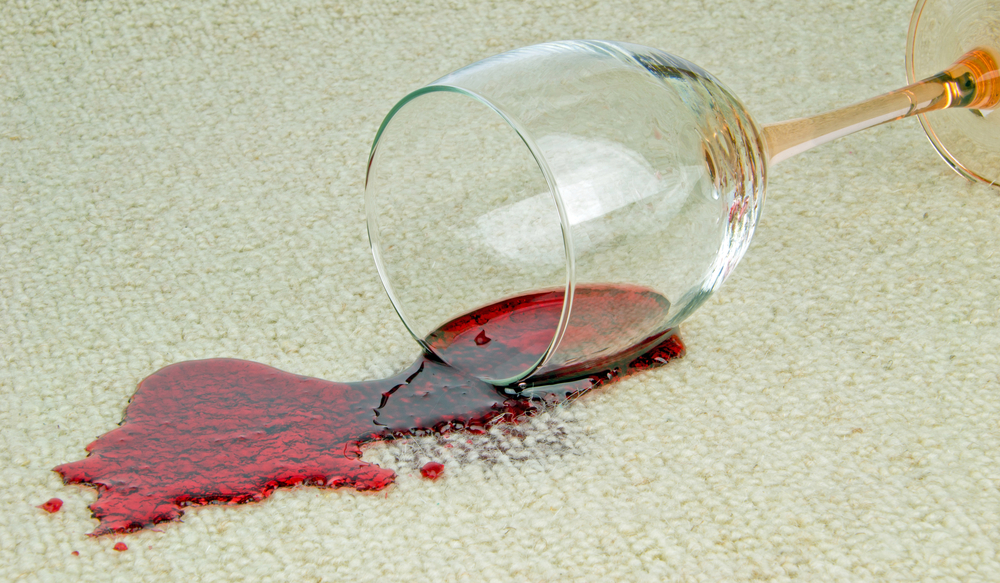 Hiring out cover is available to Leisuredays' policyholders as an optional extra and will cover your holiday caravan for damage by the hirer, as well as loss of rental income if your unit becomes uninhabitable due to insured damage. Emergency alternative accommodation for guests is also another cover option on our policy giving them somewhere to continue their holidays should your caravan suffer insured damage that makes it uninhabitable during their stay.
It's important to check you have such specialist insurance cover and also that it includes things such as public liability, which will cover both yourself and hiring guests for damages and costs if death, physical injury or damage to the public or third party property arises from an accident involving the static caravan or lodge.  See our policy booklet for full terms and conditions.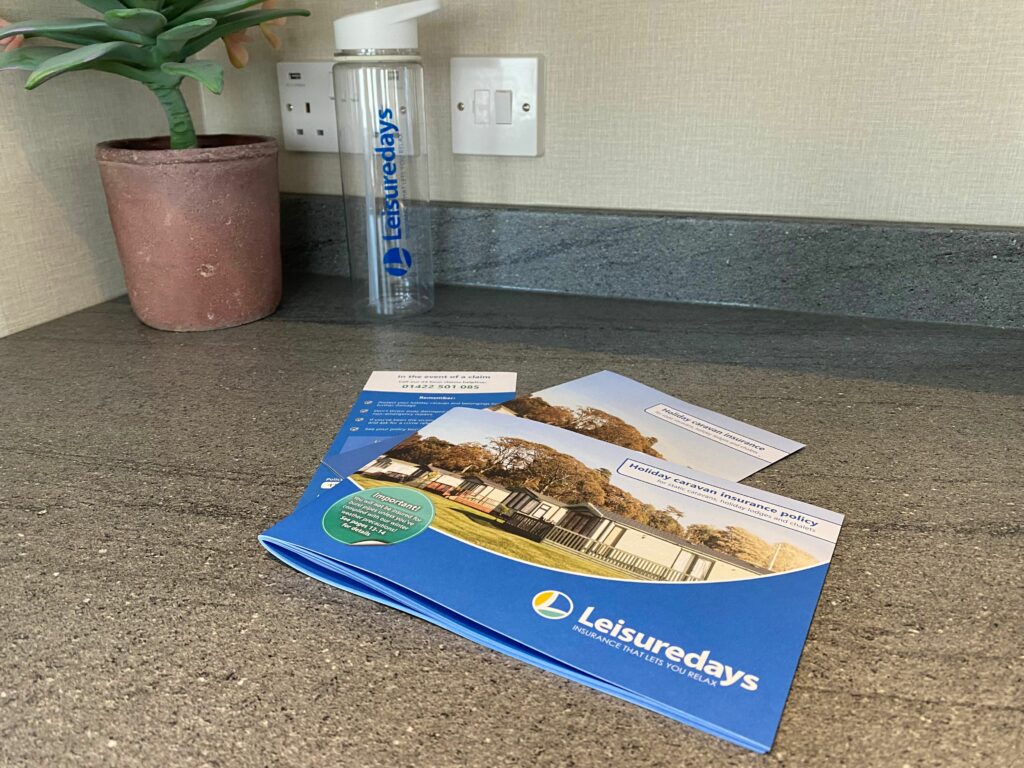 Note – if your static caravan or lodge is being used by family and friends for 'no financial reward', i.e. no money is exchanged, you might not need to notify your insurer, as is the case for Leisuredays insurance customers.
Who will manage the letting out of your holiday caravan?
There are different ways you can choose to promote and manage the hiring out of your static caravan or lodge. But one of the first considerations is at what time of year? Will you choose the peak holiday season and leave a few weeks for yourself or will it just be for set times throughout the year?
You can choose to manage the hiring yourself, possibly let your park manage it, or use a lettings website. There are listings sites such as UK Caravans4Hire or static-caravan.co.uk but you'll have to pay an advertising fee for these sites. If your park manages the letting then they will expect a share of the rental fees you charge but in return they'll be able to help you in terms of marketing, booking management, inventories, checking tenant details, cleaning, and maintenance.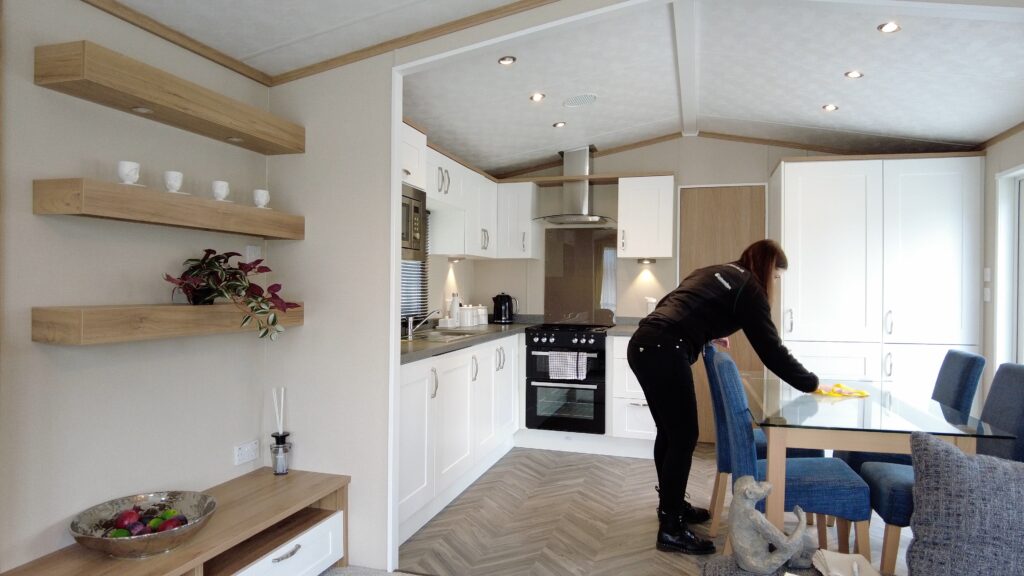 If you're doing it yourself then you're going to have to make sure you keep a record of all bookings and your hirers' details, as well as a detailed inventory to record any losses or breakages. It's also worth having a separate bank account for keeping things like a booking deposit and a refundable deposit to cover for any breakages in one place.
You'll also need to make sure the caravan is cleaned and inspected after every use, ready for the next hirer, and consider who is going to hand over and look after the keys.
Complying with laws and legislation
When hiring out your static caravan or lodge you need to be aware of your legal responsibilities. These are mainly to protect your guests from harm.
Each year, you must have a landlord's Gas Safety Certificate displayed inside the caravan – which means having all gas appliances checked by a qualified engineer.
Annual Portable Appliance Testing (PAT) is recommended for electrical items that you have plugged into your caravan such as TVs, DVD players, kettles, microwaves and toasters to protect hirers from faulty electrical equipment. Your caravan's electrical wiring system will need to be tested every three years to receive a fixed electrical installation certificate. Again your park operator should be able to recommend a Gas Safe engineer or qualified electrician to complete these tests.
To make sure your holiday caravan is safe from fire, you must have a working smoke alarm and carbon monoxide detector, that are both regularly tested, plus an in-date fire extinguisher and a fire blanket. You will also need a fire safety notice and details of what the hirer should do in case of an emergency should be clearly displayed.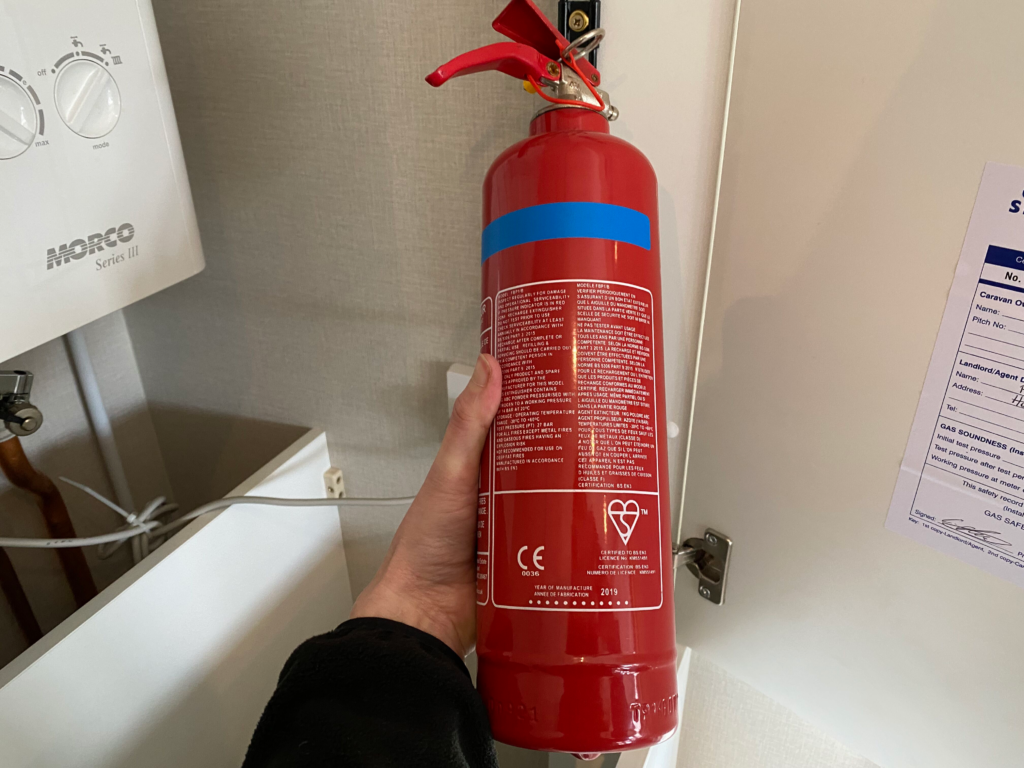 You'll also need a TV licence to cover use of a television inside your static caravan or lodge and specialist insurance with public liability cover is a must to protect you and your guests should someone be injured whilst staying in your unit.
Plus, you'll need to let the taxman know that you're letting out your static caravan or lodge as you will likely have to pay tax on your hiring out income – although you may be eligible for some tax relief. It's worth speaking to a qualified accountant to help you manage tax returns with the HMRC.
How can I keep the rented caravan looking its best?
Maintaining a high standard of presentation and cleanliness is crucial if you want to keep customers coming back. Doing it yourself will keep costs down or enlisting the help of a friend or family member, but if you're busy, live too far away, or are out of the country between lettings, it's important that you arrange for cleaning by a third party. Consider employing a local cleaning company or check with your park owner as they might let you pay to have the park's cleaning team do the work.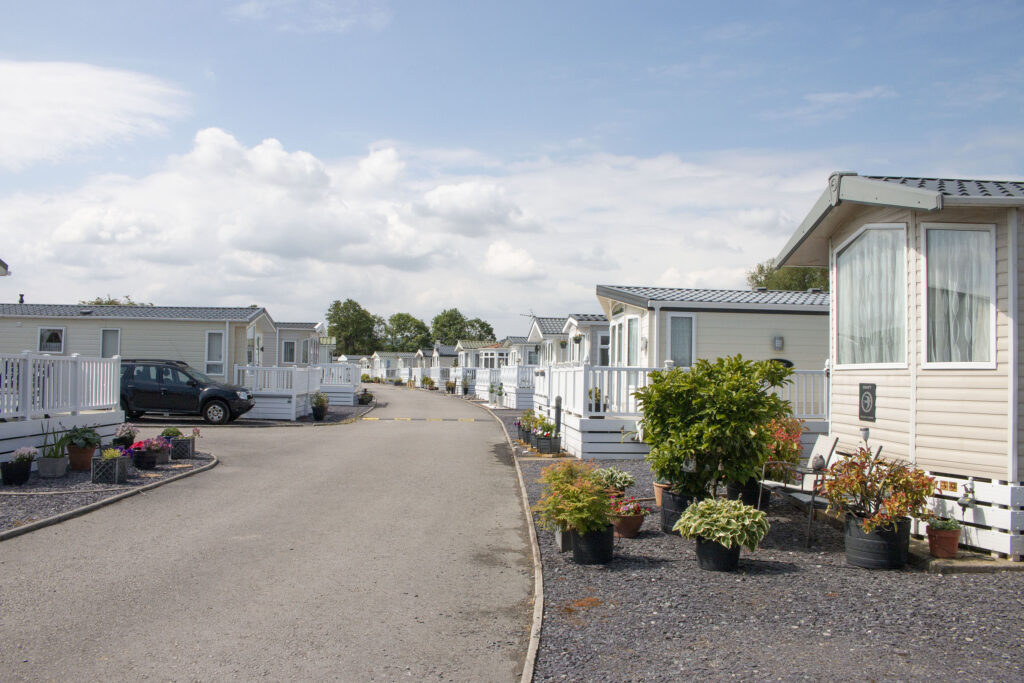 Make sure you leave guests with the right items or equipment needed for a pleasant stay. Things like clean towels, fresh linen, duvets and pillows are often provided as part of the hire charge, even though some guests may prefer to bring their own. Guests will also expect basic kitchen equipment, cutlery, crockery and cooking utensils, as well as cleaning equipment.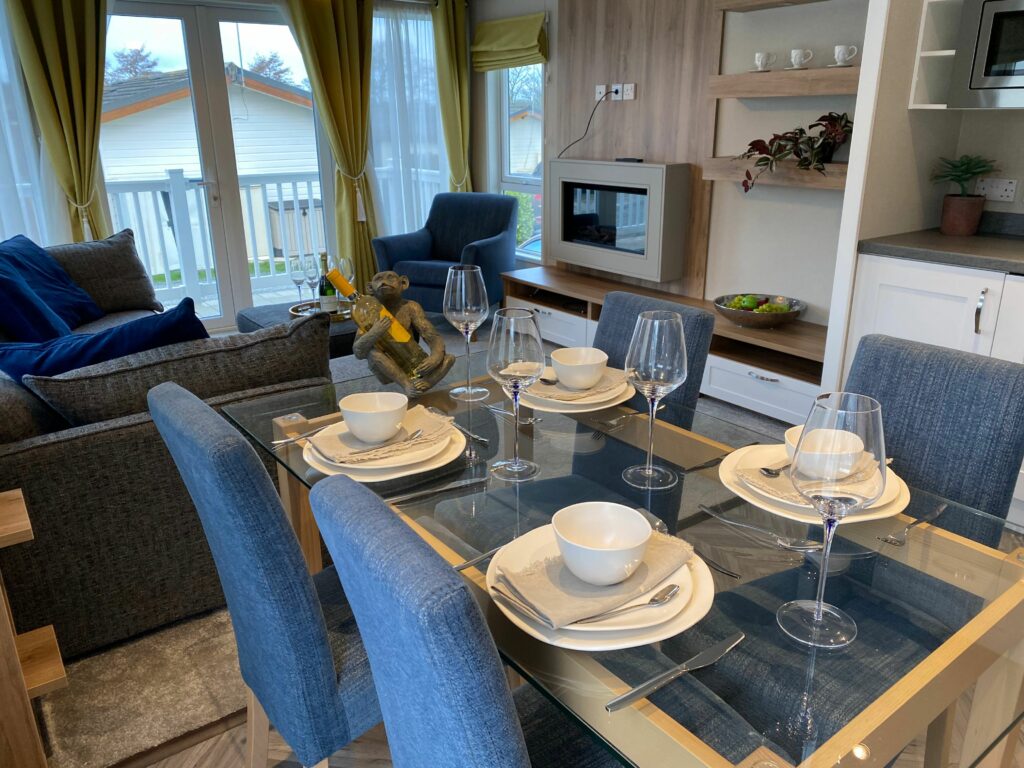 Going the extra mile by providing outdoor and indoor toys, games and a booklet detailing things like local activities, places to eat, emergency contact details, safety notices and instructions, and even local attraction leaflets will keep your guests happy and might have them coming back for more!
Remember, the more often you hire out the caravan, the more it's going to suffer from general wear and tear and you're going to have to be ready to deal with the odd emergency, such as repair of broken fixtures and fittings, dealing with a broken down boiler, or a blown fuse. You're going to need someone on hand to respond to these quickly. Your park owner could be best placed to help you here – unless you're close by.
One extra factor to bear in mind is the extra wear and tear could make your caravan depreciate in value quicker and mean you need to upgrade sooner but hopefully rental income will more than cover this.
How do I organise handing the keys over?
If you live locally to your park you should have no problem handing keys over from guest to guest. Those who live further away might find this a bit more difficult. Again, your park might be able to manage keys on your behalf. If not, you might have to entrust someone local such as your cleaner to meet guests upon arrival with keys.
What should I charge?
Always do your homework; have a look online, check the local papers, or speak to your neighbours on the park. The more research you do the better idea you'll have as to what's a competitive price to charge people for holidays in a caravan or lodge of your size in your park's location etc.
Remember to take into account the condition and size of your holiday caravan – number of berths is a big factor of course. You could obviously expect to charge more for a newer, more modern caravan or lodge sited within a short distance of local amenities and attractions, but older caravans with fewer amenities nearby are obviously priced cheaper. The facilities and location of your park will inevitably influence the prices charged.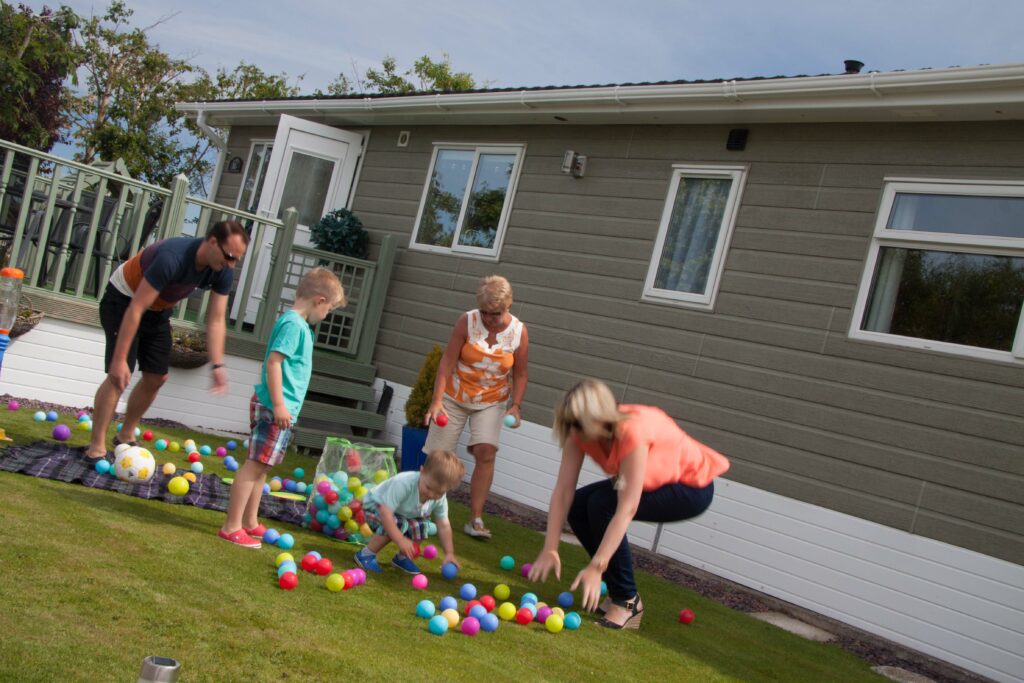 If you're hiring out during peak season, i.e. school holidays, Bank Holiday weekends, you should be prepared to increase your prices in line with increased demand.  Likewise be prepared to drop your price at the start or end of the season. It's always possible to search for school term dates and bank holiday dates online to help your plan your seasonal pricing strategy.
If the demand for hiring out your holiday caravan is strong, it's a good idea to be quite strict in the length of time you allow bookings rather than allowing hirers to choose whatever days they want so as to minimise periods where your caravan is left empty. You could offer full-week stays, or Monday to Thursday mid-week getaways complemented by Friday to Sunday short weekend breaks. You'll need to factor in some time for cleaning, so your conditions on hiring will probably need to stipulate that guests have to be out of the caravan by 12pm on the day of departure to allow cleaners to prepare it for the next guests.
How do I market my caravan letting?
Fortunately, you can attract customers to hire your holiday caravan without spending large sums of money. Word of mouth is key; tell your friends, tell other people on your park and ask that they spread the word.
Social media is another great way to bring in business and it's free! Upload details of your letting, tag or tweet local businesses, organisations or groups on Facebook and Twitter and you should begin to see a significant increase in enquiries.
Advertising in a local paper could also work, and so too could uploading a post to any of the popular static caravan or holiday lodge forums.
There are of course websites where you can list your holiday caravan for hire in exchange for a small fee. They may even manage bookings for you.
It's worth looking at how other owners have described their holiday caravans in adverts to make sure your listing contains all the necessary information but also stands out from the crowd; good quality photos of the caravan inside and out, a list of key features of the caravan and the equipment provided, plus details of amenities in the surrounding area and on the park, are often included.
Also consider, linking up to a review website to help increase the chances of more people hiring out your holiday caravan.
For more hiring out advice…
We recommend speaking to your park owner for more information about hiring out your static caravan or lodge.
What's your experience of hiring out your holiday caravan?
Would you recommend it to other holiday caravan owners? Got any other hints and tips for hiring to share? Feel free to leave them in the comments box below.
And for more information about our hiring out insurance cover take a closer look at our static caravan or holiday lodge insurance policy, or call our team seven-days-a-week using the number at the top of the page.