Many static caravans or holiday lodge owners like to extend their living space by adding a veranda or decking as it can be the perfect place to relax or eat outdoors.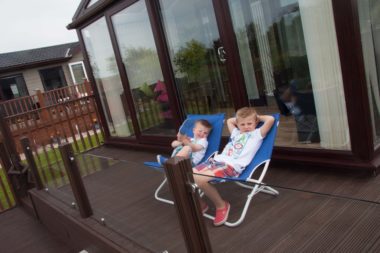 In last month's community poll we wanted to see if a veranda or decking was a popular choice with our readers.
Here's the results…
With more than 400 votes, a massive 90 per cent said they did have a veranda or decking on their static caravan or lodge, and a further four per cent of voters said they would like to have it added.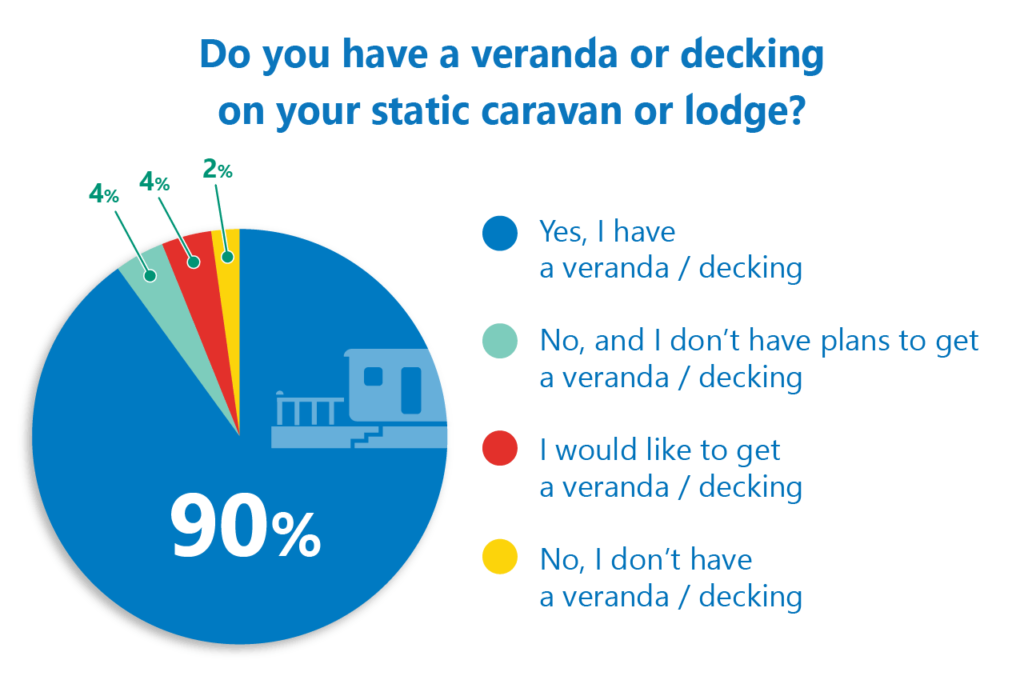 Only six per cent of voters said they didn't have it as an added extra and had no plans to include a veranda.
Your views…
Not many readers commented on why they loved their veranda or decking but Vaughan Woolley told us he would not be without his decking.
"We have a PVC deck with glass panels," he said. "It is 18ft wide, 12ft deep and goes down the side of our van."
Please feel free to tell us what you make of the results and what you love most about your veranda or decking. Is it to enjoy the view, dine al fresco or may be dry the washing or store the bikes? Simply add you comments in the box below.
Thanks to everyone who voted and don't forget to vote in our next community poll about al fresco dining.
And don't forget if you do have a veranda or decking on your static caravan make sure its value is included in the overall structural value of your caravan or lodge when taking our your static caravan insurance in case you ever have to make a claim for damage.