The Great British 'staycation' is more popular than ever; with holiday home property ownership at a record high, there are now over 250,000 second homes in the UK.
If you're one of the thousands of people who own a holiday home here in the UK you'll know that it can sometimes be hard to find insurance that not only protects your investment, but is flexible enough to cover both private use and full-time holiday hire if required.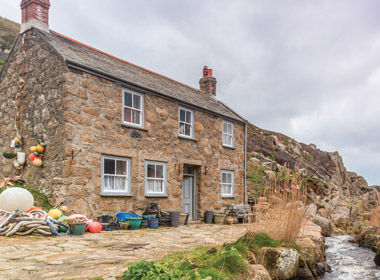 So to make the search for holiday home insurance much easier, we have launched an all new insurance product specifically designed to cover your beloved retreat. And if you own more than one holiday home, there's no need to shop around because we can cover multiple properties and even offer discounts for every one that you insure.
Plus, with no property age limits, Leisuredays can cover everything from apartments to cottages, and even listed buildings!
Why you need holiday home insurance
Like any home, holiday homes can be incredibly vulnerable to fire, storm and flood. They're also susceptible to less obvious risks such as theft, subsidence and issues relating to liability. To cater for such instances, Leisuredays holiday property insurance provides cover for:
Storm, flood
Theft, attempted theft
Escape of water including track and trace
Subsidence, heave and landslip
Riot
Fire, lightening, explosion, earthquake, smoke
Malicious acts, vandalism
Falling trees, branches
Impact
Liability
Accidental damage to underground pipes, tanks and services
Holiday home insurance tailored to you
Because we understand that every holiday home owner is different, we give customers the option to insure their property in one of three ways: buildings only cover, contents only or combined cover.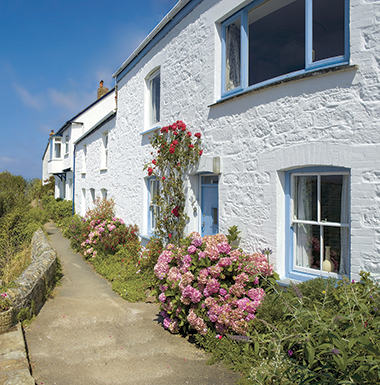 Having these options to choose from makes tailoring your policy quick and simple. If for example, your holiday property is an apartment you probably only need to insure your contents not the building itself as this would most likely be covered by whoever owns the apartment building as a whole. But if your holiday home is a cottage that's let out for most of the year to paying guests, combined cover could be the smarter choice.
Great levels of cover for greater peace of mind
We provide cover for contents in the holiday home up to £40,000 on a new for old basis, which is perfect for all your household goods, sports equipment, high risk items, business equipment and money kept inside the property. We also provide generous levels of cover for contents in your garage or left in the open in the garden.
Buildings cover is available for up to £400,000, providing reassurance that should the worst happen, you'll be fully covered. And if the property is deemed uninhabitable, the policy offers £2,000 to cover short term accommodation costs.
TOP TIP
When calculating the sums insured on your holiday home policy, always remember to factor in fixtures and fittings, patios, paved terraces, footpaths, tennis courts, swimming pools, garden ponds; statues and fountains permanently fixed into the ground, drives, walls, fences, hedges and gates as these are all classed as part of the building.
Hire out benefits
If you hire out your holiday home you'll also be covered for malicious damage and theft by guests, as well as loss of rent cover worth up to £80,000 to ensure you don't lose rental income in the event of a claim. £5 million public liability cover is also included as standard to protect you from the costs of accidents, injuries or damage that you're legally responsible for – this is especially useful if you employ someone to clean your holiday home between lets.
That's not all; accidental damage caused by paying guests and pets can also be added to your policy.
Peace of mind when it really matters
It's impossible to anticipate how or where a claim will happen but when reaching settlement it's great to know that there's an experienced and proactive insurer behind you. Leisuredays holiday home insurance is underwritten by Royal and Sun Alliance Insurance (RSA) and all claims managed by its dedicated claims liaison staff. Policyholders also benefit from a 24-hour claims helpline.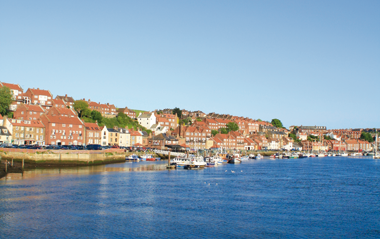 So whether it's just one lost or damage item or if the holiday home was damaged beyond repair in a total loss claim, the policy's new for old or 'rebuild' feature covers the cost of reconstructing the property back to its original form. The feature also covers architect and surveyor costs.
Automatic legal cover for the duration of your policy
If you are ever unfortunate enough to make a claim where legal support or representation is required, not having the right insurance cover to settle the dispute could leave you massively out of pocket. With this in mind, Leisuredays holiday home insurance comes with £100,000 worth of Arc legal expenses cover as standard.
This means that if for whatever reason, you're caught up in a legal wrangling or a disagreement over liability with a neighbour or guest, you'll have the backing and legal expertise of Arc Legal fighting your corner.
Optional home emergency cover
You may have considered covering your main home against an emergency such as a broken boiler, no heating, blocked drains or failed electrics, but what happens if the emergency happened at your holiday home? Our optional holiday home emergency policy will cover you for such eventualities, even when the property is let out so non-one's holiday is ruined.
To speak to an experienced adviser call 0800 43 34 989 or our mobile friendly number 01422 396838.