With the recent freezing weather conditions it's vitally important that you drain down your static caravan or lodge to prevent costly damage to your pipes and taps. So, in our recent community poll, we asked readers if they'd drained down for winter.
Here's the results
With more than 300 votes,  a massive 83 per cent have already drained down their unit.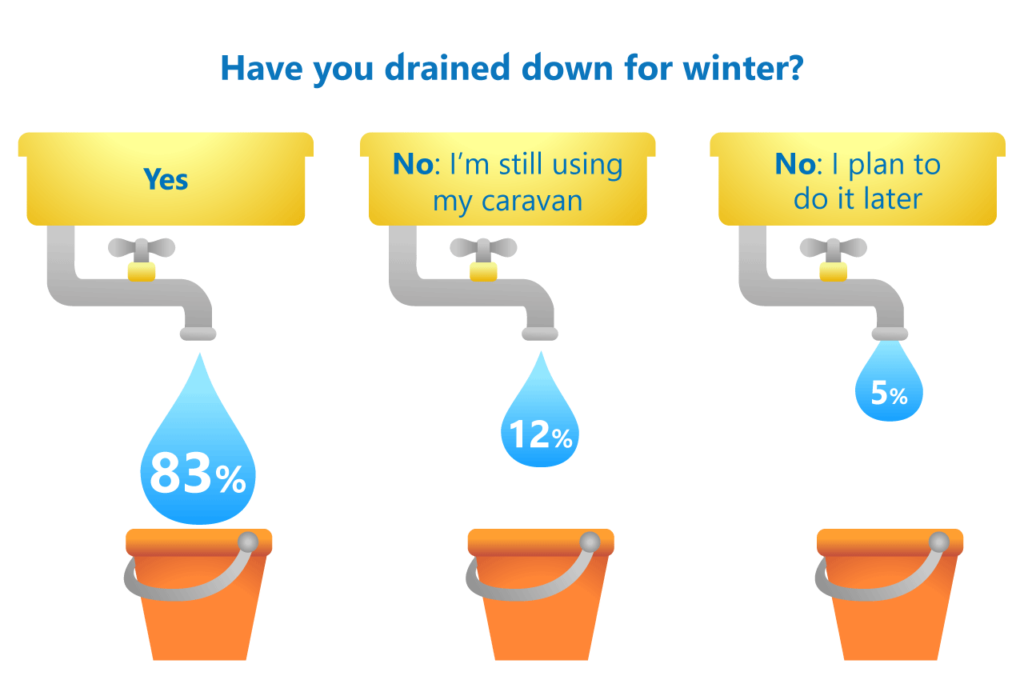 A further 12 per cent of owners are still using their caravan so haven't drained down yet.
Just five per cent of voters said they planned to do it later. It's a timely reminder to these owners that their static caravans and lodges are vulnerable to the cold winter weather and should their caravan pipes burst, or there is damage to the boiler and they haven't drained down, then their insurance cover may not be valid.
It's a condition of a Leisuredays static caravan and lodge insurance policy that the caravan owner must drain down between November 1st and March 15th, if you're not using your unit and your park is closed. See further details on our winter weather precautions page.
Let us know what you make of the drain down results in the comments box below and don't forget to vote in this month's poll on winter sun…