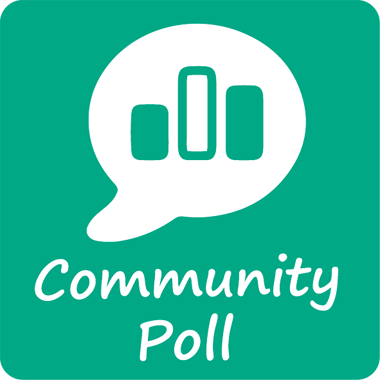 Back in August we asked you what you wanted from the Leisuredays blog – your Leisuredays blog.
We gave you a handful of options to choose from including: maintenance, safety and security tips, industry news, insurance advice and policy info.
36% of you told us you would prefer more maintenance, safety and security tips in the blog, which is great to hear! While 16% of you revealed that it's offers and giveaways that you're after.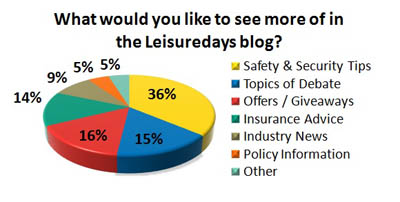 Topics of debate was another popular choice with 15% of the vote, followed closely by insurance advice with 14% .
For regular updates relating to park and holiday caravan insurance make sure to like us on Facebook or follow @Leisuredays  on Twitter 
Industry news and policy information received the fewest number votes but all in all we'd say it was a relatively close vote.
If you have any ideas on what the Leisuredays community would benefit from, why not email us, we would love to hear from you!
In the meantime, we'll certainly take your feedback on board, so please keep a close eye on the blog for hints, tips, competitions and a whole lot more coming your way.