We caught up with Peter White, Sales & Marketing Director at Willerby Homes recently, to find out which new models are creating the most buzz, and what he thinks 2014 has in store.
What should customers expect from Willerby's 2014 range?
In addition to this year's exciting new ranges customers will see further strengthening of our portfolio of Willerby, BK Bluebird and Lodge collections, with every range benefiting from improved interior design, better ergonomics and higher levels of content and fixtures. Whether it be a full re-design or model re-fresh, we take direct trade customer and consumer feedback, interpret requirements and integrate the findings into our new product development process.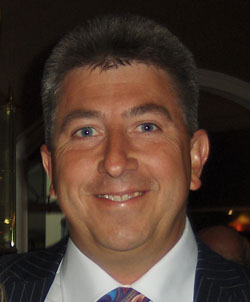 Are there any special new features to look out for?
We launched three brand new exclusive models this year at Lawns – all of which have innovative layouts, contemporary design and high street interior styling. They were showcased alongside the highly successful Cameo Holiday Home range and the stunning New Hampshire lodge, both of which were launched earlier in the season in time for full 2014 availability. In total there were around 30 models exhibited at the launch, from across over twenty model ranges – ensuring there's something to suit all tastes and budgets. A personal favourite has to be the all new and innovative 'Skyline' holiday home, apartment living designed to be configured by the owner to reflect their own lifestyle.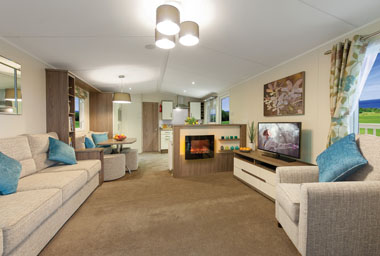 2014 Willerby Cameo
Which of your new 2014 models have attracted the most attention since launch?
Our lodge products have seen a month-on-month increase in demand, along with increased interest in the Sierra, Avonmore and Rio ranges. The Clearwater Lodge and the Skyline were the real head-turners at the launch events in September, along with the exciting new Azure that is gaining real momentum in the Euro zone and into the UK markets.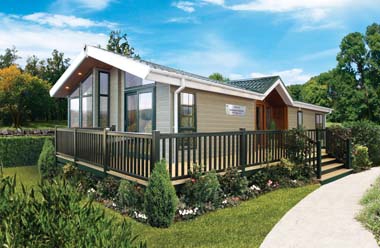 New Hampshire
Is there anything new on the horizon for Willerby in 2014?
We have some very exciting new product development plans including focus on products for release at the January/February shows ahead of park opening. The teams are already hard at work developing new concepts and sourcing innovative solutions in order to keep Willerby further develop its brands as the market-leader and hopefully the number one choice for the consumer.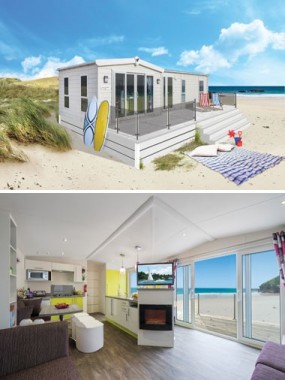 Willerby Azure 2014
In your eyes, what does a future holiday home look like?
As always Willerby is working hard on the next generation of holiday home and lodge products, over the past few years we've invested heavily in creating a full conceptual design team, whose role is to develop new ideas in tandem with our market-leading research and development department supported by consumer research. The immediate horizon sees interior design more closely mirroring current high street trends and increased focus on the more technical aspects of construction and life time performance and running costs.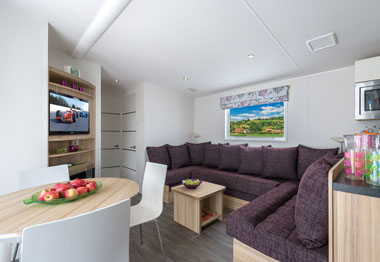 Villa Deluxe 
How do you think the industry will fare in 2014?
The trade are well positioned to support the increasing consumer confidence and changing consumer requirements. We anticipate an improving market in 2014 as people reflect on the great weather of 2013 and bathe in the many and varied pre-election initiatives. Tails are firmly up!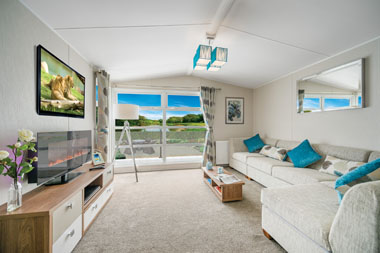 2014 Skyline 
And finally, sum up this year in three words
Absent smiles return…
Visit the Willerby Homes website for more information