When the time comes to sell or part exchange your static caravan or holiday lodge, you'll want to achieve the best resale price possible. Finding a private buyer, dealer or park that's willing to pay above what valuation guides such as Glass's indicate isn't always easy.
With this in mind, it's always worth spending what time and money you can to improve your unit in order to achieve what is often referred to as 'top book' price.
Static caravans can be a great investment with the right care and attention; keeping your unit in good shape all at all times could save you a lot of time and maximise your returns when you come to sell or part exchange.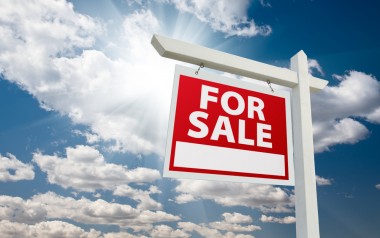 Randal Thomas, Chief Editor, Leisure Vehicles, at Glass's , is optimistic about the current resale market, telling us, "The weather that we have all enjoyed this year certainly seems to have encouraged more people to invest in future UK holidays which has resulted in the sale of new holiday homes increasing and demand for certain used holiday homes to outstrip supply."

"Whilst the recent recession still plays on the minds of many there is a definite sense that confidence is returning and people are now more comfortable with spending money on their leisure time."
We also spoke to Tracey Coulson, Director at The John Kinch Group and Simon Turfrey, Managing Director at OIP Static Caravan Services to find out what you can do to achieve the maximum resale value.
Preparation tips
Whether you're selling privately or to a dealer or park, presentation is everything. Starting from the outside is usually the best way to tackle things.
"Ensure that your holiday caravan is presented in as close to its original specification and condition as possible, with the only exception to this being the addition of double glazing and central heating. Changes to internal décor and furnishings may not suit the taste of other buyers and are generally unpopular with trade buyers." Randal advises.

Use a pressure washer on a low power setting to clean off any debris or dirt build up from your static's exterior, particularly doors and windows. Wipe away any excess water with warm soapy water. Take care on sealed areas – the last thing you want is a leaky caravan.
Cracked skylights, leaking windows, damaged cupboards, scuffed flooring – anything that's started to look a little dated, worn or damaged should be repaired or replaced. A great tip from Simon at OIP Static Caravan Services is to "ensure all handles and door locks are regularly lubricated."
Tracey adds to this telling us, "Everything the prospective buyer touches should feel solid and secure. Anything that's damaged or faulty could deter the park operator from buying,"
Remember to also check the roof of your unit for faults and blockages in the drainage system.
Extra considerations when selling privately
Before selling privately, it's important to check with your park to make sure what terms and conditions it has about selling your caravan to somebody else. The park may want to vet the person coming on to the park to make sure they meet park rules and agree to take over your pitch fees.
Glass's Randal Thomas advises that park rules may influence your ability to sell your caravan privately, and that park operators may take a cut of the sale, "If your caravan or lodge is of an age that allows it to be resold and kept on the current site then you should liaise with your park operator in the first instance to arrange a private sale if this is a service that they offer.  This will incur a commission to your park operator but is by far the best way to maximise your resale value.
"If your static caravan or lodge has exceeded the maximum age limit or your park operator doesn't allow private sales and your unit needs to be removed then your option for resale is limited to either arranging its removal and sale yourself via an online auction as an example or arranging a sale to a holiday caravan trader.  Before considering arranging a sale yourself it is advisable to check out the charge for onsite disconnection of your holiday caravan and onward transportation. Both elements can be costly. Your park operators will be able to put you in touch with your local trader."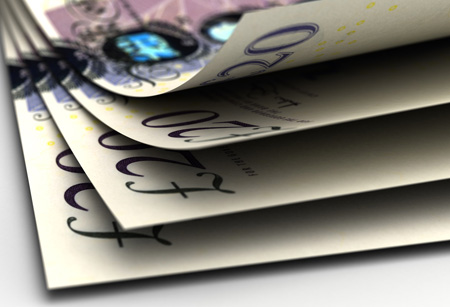 If your unit is able to stay on site, one of the most obvious ways to earn the most from your unit in a private sale is to give it a really good clean. This may seem like a mammoth task at first but once you've de-cluttered the space inside for resale, cleaning internal surfaces is much easier. A clutter-free static is particular attractive to a private seller.
Tracey, who has a huge amount of experience in the private resale market, she tells us, "As with bricks and mortar properties, first impressions count for optimum impact when selling a static. If you have lots of personal items and ornaments on show, purchasers can get distracted which it makes it difficult for them to imagine themselves in the home."
If your carpets and upholstery have started to look a little tired or grubby, shampooing them is a relatively cheap way to get them looking like new again. One of the most popular products to use is VAX carpet shampoo; apply across the carpet or to specific problem areas and use hot soapy water for the best results.
You may also want to invest in new additional soft furnishings such as throws and rugs to bring the static caravan back to life.
If you're inviting people to come and look at your unit one thing you want to make sure looks presentable is the oven; both on the top around the stoves and inside where build up is expected.
There are hundreds of oven cleaning products to choose from but if you specifically want to remove grease and grime, Maxwells Grease Away should do the job.
By thoroughly cleaning the caravan you immediately make it welcoming, which is very important when trying to 'sell' the lifestyle that static caravans offer.
Lastly Tracey recommends that you have facts and figures about the unit and the park on-hand so if you are asked about heating bills, or pitch fees you are able to answer. Knowing a little about clubs and activities in your area will also help to drive the sale.
Extra considerations when selling to a park or dealer
If you're able to sell your static caravan or lodge back to your park operator, be prepared that park operators tend to buy at trade prices and re-sell at retail prices so you're unlikely to get as much as you would from a private sale but the plus side is that the sale should be a lot quicker and easier. A key thing to remember here is that the park owner or dealer will have a specific amount in mind. In most cases this is the amount given by valuation guides such as the Glass's Guide.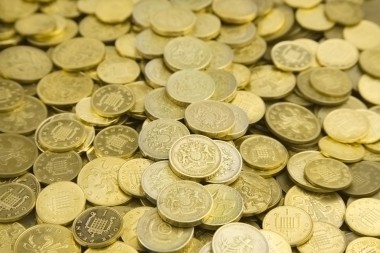 Major refurbishment possibilities
Many higher end modern static caravans and lodges tend to feature free standing furniture, central heating and double glazing.
If your older unit doesn't have these there are specialists who can carefully remove older fixed furniture and install heating systems or double glazing.
Replacing fixed seating with free standing modern alternatives will give your static a whole new look and feel, and should add a lot to the unit's resale value.
Installing a central heating system or double glazing (or both!) is another great way to add warmth into the caravan. A well heated and energy efficient unit will be far more attractive to any prospect buyers as it gives them scope to use the unit all year round again adding significantly to the price they are prepared to pay.
Randall Thomas from Glass's concurs, "There is great demand for units with double glazing and central heating and if yours benefits from this level of specification then the resale value will be enhanced."
"Double glazed windows and doors will also reduce condensation," Simon from OIP Static Caravan Services tells us.
Regular maintenance to ensure future value
If you're not in any rush to sell your caravan or lodge but want to maximise future resale value, it's all about maintenance.
Ensure that your gas boiler is serviced annually. If the boiler breaks down while you are away from your caravan it can cause all kinds of problems. Follow the usual winterisation protocol to avoid damage to heating and drainage systems. Our guide on how to protect a static caravan in winter has more hints and tips.
Tracey tells us, "It's important to make sure your gas and electricity safety certificates are up to date too."
Simon adds, "Ensure correct ventilation within the caravan, vents should be open at all times to avoid damp. Air conditioning units are now available that also de-humidify. Airflow underneath the caravan's joists is also important if you want to avoid damp, but don't cover or block off, if skirting is fitted ensure correct vents are fitted enough to gain correct air flow."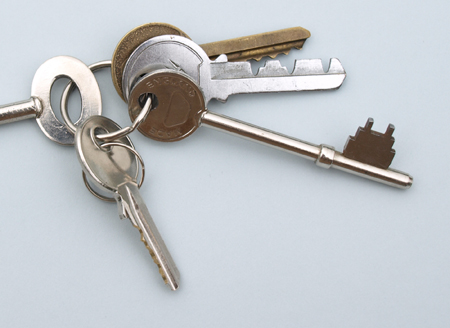 It's also worth inspecting for rust and corrosion underneath the caravan, especially if you own an older caravan. It may be possible to restore these areas and then treat to prevent future problems.
Make sure that you remove all debris from the roof, such as rotting leaves and degrading matter. Your park operator should be able to help you arrange this if necessary.
Have you sold your static caravan recently or are you in the process of selling?
If you have any hints or tips to share scroll down to submit a comment.