To get an insight into what's popular in the world of holiday lodges and static caravans, last month we asked which manufacturer you thought had the stand out model for 2014.
There were 18 options to chose from including leading names such as ABI, Willerby and Swift.
Let's look at how the votes were split…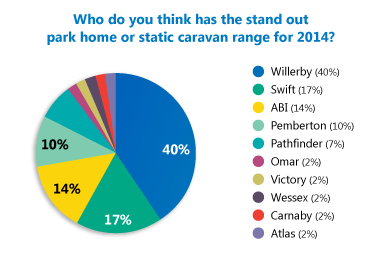 In fifth place with 7% is Pathfinder Homes whose 2014 models include The Tuscany Lodge.
Geoffrey Bailey got in touch to say: "The quality of construction and comfortable fittings are outstanding in Pathfinder lodges. Aftercare is in place and the company employees from top to bottom are a pleasure to deal with. We look forward to purchasing our lodge from Pathfinder during 2014."
Next with 10% of the vote we have Pemberton which recently revealed its new Rivendale Home, and in third place with an impressive 14% is ABI.
Swift came in second with 17%  but the winner, with a huge 70% of the vote is Willerby Holiday Homes!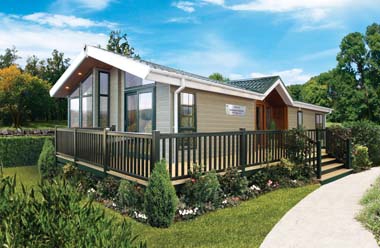 Willerby was the most popular choice with 40% of the vote (New Hampshire shown) 
Check out our recent interview with Peter White, Willerby Sales and Marketing Director, for details on the latest ranges.
Do you agree with the majority? Share your view using the comment box below.