Thousands of readers entered our giveaway to win a mattress topper for their holiday caravan.
And after more than 4,000 entries, congratulations go to Lynn Lewer from Kent. She's won a Duvalay Freshtec mattress topper for some sound sleeping at her caravan. She was delighted to have won this fantastic prize.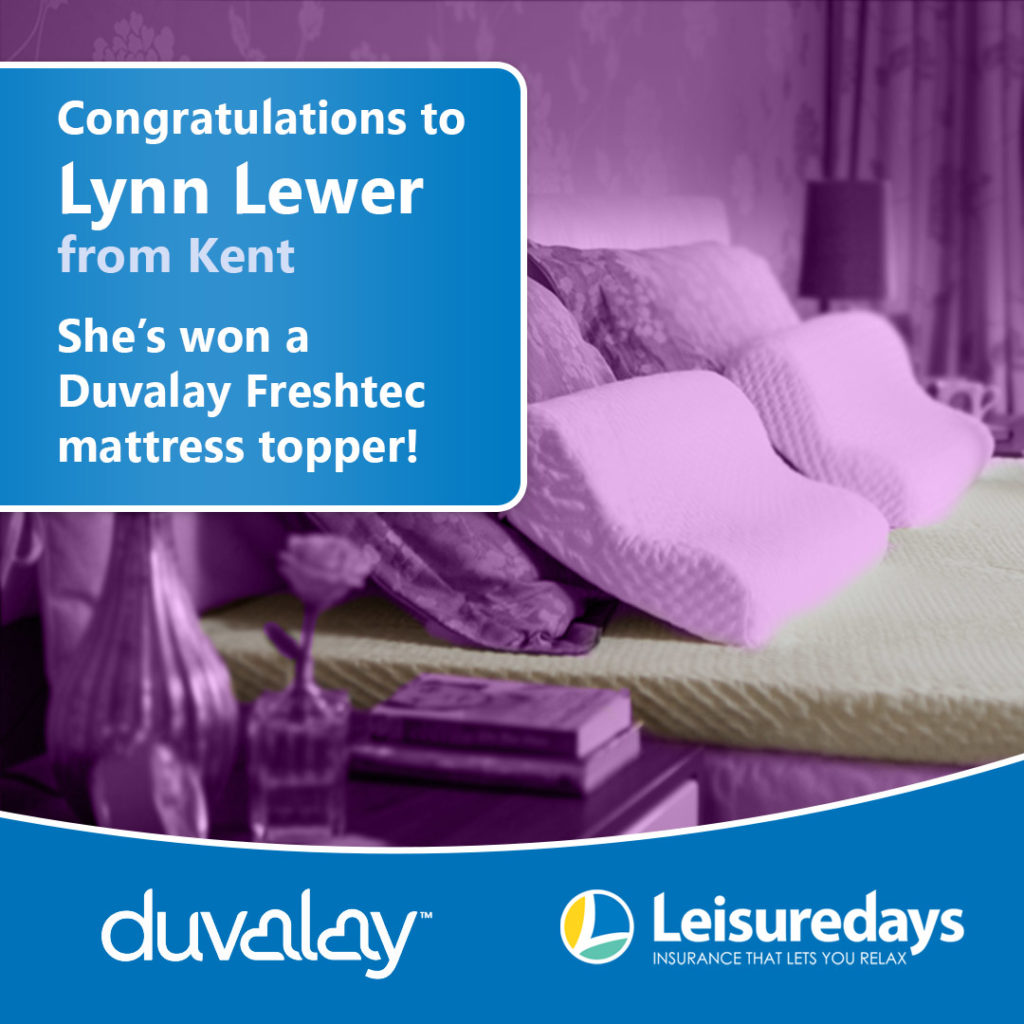 Thanks to everyone who entered and if you're on the lookout for some sleep-enhancing kit then check our guide to sleeping soundly, which features the Duvalay Freshtec mattress topper and two other star players.
For more information about Duvalay's toppers, mattresses and sleeping bags visit www.duvalay.co.uk.