A 10-strong team of Leisuredays riders are saddling up to cycle 70 miles and try to raise £10k in this year's Great Yorkshire Bike Ride.
The annual sponsored cycle ride takes place on Saturday 18th June, starting in Wetherby, West Yorkshire, and finishing on the North Yorkshire coast in Filey.
Caravan Guard, incorporating Leisuredays, has entered a team for the last four years, raising almost £30,000 in total, and last year raised a record-breaking £10,962.
This year they've pledged to do the same again, with another £10k sponsorship target, which will go to a number of Yorkshire-based charities, including Heart Research UK and Yorkshire Cancer Research.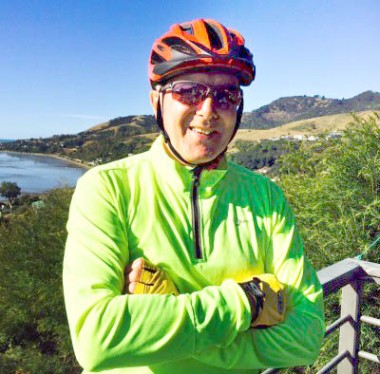 The team of 10 riders will be once again be led by Caravan Guard and Leisuredays founder, Peter Wilby, who is gearing up for his 22nd ride!
He hopes companies and individuals will get behind his team.
"We have a team of 10 people, our target is £10k, so lots of £10's from individuals will help us smash our target and raise money for 10 Yorkshire charities," said Peter. "We'll even match individual donations of £10 and company sponsorship of £50 or more."
Over its history the Great Yorkshire Bike Ride has raised £2.6million for Yorkshire charities including Epilepsy Research UK, Candlelighters Trust, Martin House Children's Hospice and St. John Ambulance.