There's nothing like adding a splash of colour, a new piece of furniture or a new accessory to brighten up your static caravan or lodge and give it a designer look.
We got an exclusive interview with Willerby's head designer, Barry Hague, to find out what's on trend in the holiday caravan market and to bring you 10 top interior design tips for your static caravan or lodge.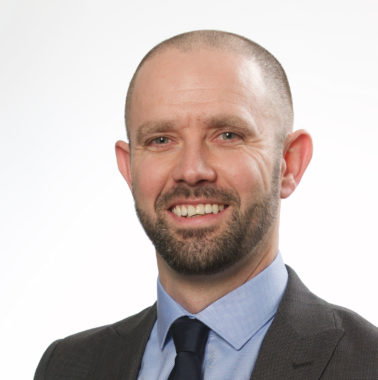 Storage
He starts off by explaining how storage is key in a static caravan but that there are lots of effective solutions to maximise the space you have. For example, mounting fabric pockets in a bathroom next to the sink and radiator, or adding a corner shelf in the shower. "Usually there's lots of space on the wall space for shelving in a bathroom and corner spaces are great for this," said Barry.
In kitchens, extra storage can be put on side walls. Having utensils on display is on trend, plus having things on racks frees up storage space elsewhere.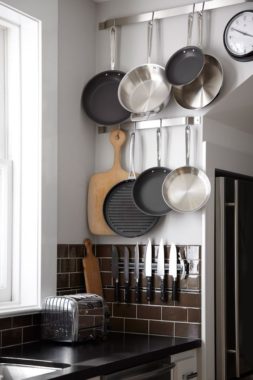 Coffee tables can also add practical storage and in bedrooms reduce clutter by hanging things on the back of the door and use shoe racks and hanging storage in wardrobes.
2. Colour scheme
Barry told us that grey is the colour of the moment – it's neutral, very much on trend, and goes with a lot of things.
Dark colours are also in vogue but don't really lend themselves to a static caravan, whereas pastel colours work well and Barry described them as "fun" colours.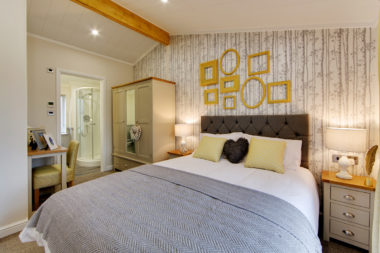 Muted colours with patterns will create a relaxing environment. But in bedrooms avoid colours that are too bright or intense, instead opting for whites and greys and lighter woods.
3. Lighting
Brass fittings with filament lights are very "in-vogue". Under counter lighting in kitchens and low voltage LEDs also have a great effect and create great mood lighting.
In bedrooms and living rooms, lamps with filament lights will help create an industrial look or go very simple.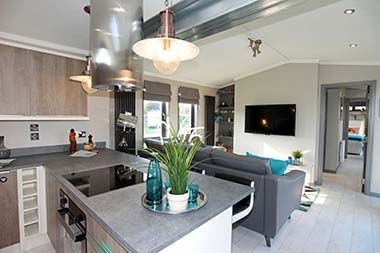 Lighting added to over-bed storage or shelving looks great too but avoid intense white light, instead using more of a yellow lightbulb.
4. Accessorise
Ornaments and flowers can make any room look homely. Plus, changing kitchen appliances like kettles and toaster to match your colour scheme or design can create added impact, such as brass accessories for that industrial look.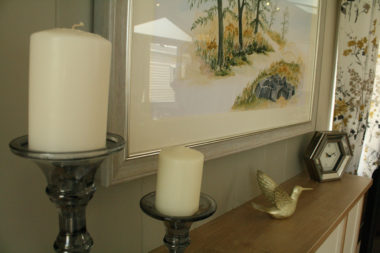 Free up bedside tables for lamps and accessories with shelving above or hooks for phones to go on charge.
5. Design concepts
The design style you go for will depend on the age of your unit and the amount of space you have. The loft living look is very much on trend with large, metallic, industrial-type accessories,  unfinished looks and dark furniture.
"Mid-century, 50s style, doesn't always lend itself to a static caravan but if you have the space it works well," said Barry.
In contrast pastels are also of the season – muted colours with pops of colour. Go for lighter greys and lighter woods for that Scandinavian look, may be picking an accent colour too.
6. Furniture
If you're lucky enough to have free standing furniture, upgrading it will keep your caravan looking bang up-to-date. Greys and textured materials are very much "in", as well as indulgent wool and a buttoned look.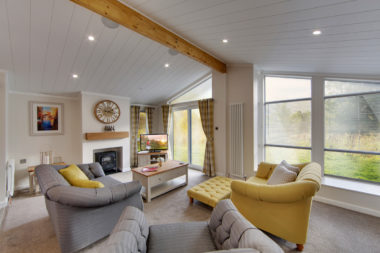 If you have fixed furniture you could look to change the upholstery for a light colour with some texture. Avoid block colours but instead add an accent of colour and texture.
7. Fabrics and curtains
Fabrics in the shape of curtains and seating can make a dramatic change to the interior design of your static caravan or lodge and totally transform a room.
"If you want to go for something bold, geometric patterns are very in – although it's not to everyone's taste," suggested Barry. "Monochrome can also be effective."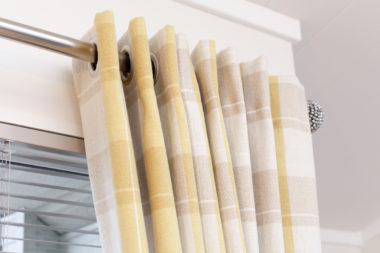 But if you're going bright with patterns on your curtains, go plain elsewhere and make sure the curtains match the colour on the fixed decor you already have so they don't clash.
In the bedroom, layering your bedding with throws and cushions will spruce things up and can create that high end, boutique hotel look.

8. Flooring
Flooring can be difficult and expensive to change in a static caravan but rugs will help a lot in changing the feel of a living room, master bedroom or even a bathroom. Plus they're also perfect at hiding any stains and allow you to add that pop of colour into a room.
But Barry warns owners not to make rugs too busy and avoid ones with tassels.
9. Outside your static caravan or lodge
It's difficult to make major changes externally to the structure of your unit but making sure decking is maintained and clean will keep things looking fresh and will avoid any slips.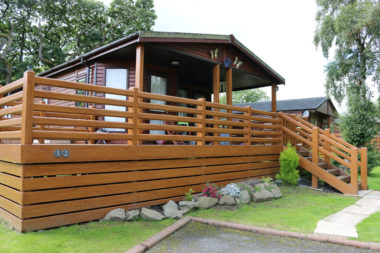 Modern furniture can also give a good impression and pot plants will add splashes of colour.
10. Design inspiration
Before going all out to make big changes to the interior design of your static caravan, create a "look book" and consider making a mock-up of your static caravan or lodge, adding upholstery swatches and wallboard colours.
Barry advises taking inspiration from the high street or by visiting a show.
He told us how Willerby's suppliers work closely with high street brands to see what's popular, plus they carry out a lot of customer research with the Willerby Owners' Club to get their feedback and make sure they're appealing to the mass market.
And it's clear they're starting to turn heads with some of their new design concepts that are right on trend. Look at some of our recent model reviews or visit their website if you're wanting some interior design inspiration.