Willerby adds to their botanical collection
Willerby have added the Juniper luxury lodge to the top-end Botanical Collection, offering owners multiple options to shape their space.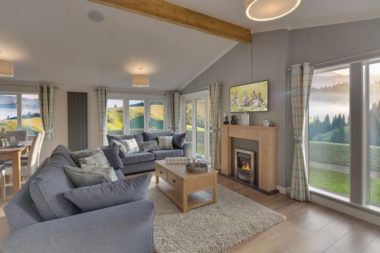 The new lodge has a large range of options and if you love the outdoors, then you'll love the huge separate entrance hallway to keep muddy boots out of sight and the flexibility to change one of the rooms into a utility with a back door. Or if you like to relax with a good book or simply enjoy the vista then you can bring the outside in with the option to add up to four bi-fold doors to boost your views.
The rooms in the lodge can also be maximised with up to four bedrooms available – perfect if you need space for all the family. There's also the option to adapt the bathroom to provide users with wheelchair friendly access, which is also complemented by the extra wide doors and hallways throughout the Juniper, for those with mobility needs.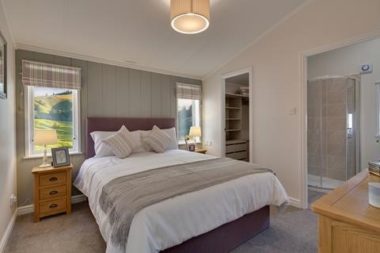 Willerby have also launched a new super-durable wall system – the Oslo Wall System – which can hold up to 40Kg in weight from one hook.  Plus it can be painted over and over again or be wall-papered if you want to add your personal decorating touches. The wall system, is also highly insulating and can improve heat retention by 20 per cent.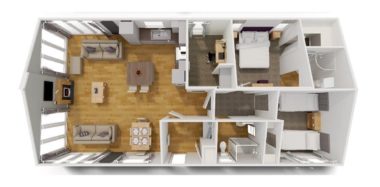 Willerby's Marketing Director Kirsten Bolton explains: "We're extremely proud to be unveiling the second model in our Botanical Collection. Both the Juniper and our new wall system are a response to the growing desire of our customers to be able to shape their holiday homes to suit their own needs and tastes. Owners can now create the space, look and feel that works for their lifestyle."
To celebrate the launch of the new lodge, Willerby has pledged to support the plight of the Juniper berry that has faced near extinction in recent years, by planting Juniper bushes in a number of holiday parks across the UK.
The Mulberry lodge was the first model in the Botanical Collection. To find out more about these luxury lodges visit www.willerby.com.
Much like the price of a house, the cost of the Juniper will differ depending on where it is sited. To discuss pricing, e-mail [email protected] with details about your location and any other needs.