In a recent poll 38 per cent of static caravan and holiday lodge owners told us that they would like to escape to their static caravan or holiday lodge during the winter months.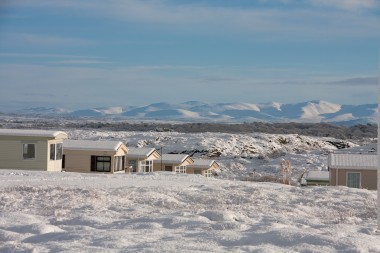 And 48 per cent said that their holiday parks will remain open between November and March so they can continue to snuggle up and relax whilst the frost twinkles on the great outdoors!
If you're looking to retreat to your static caravan or holiday lodge in winter follow our tips on using it during the colder months and make sure you're still protected.
Firstly if you've not done so already, you'll need to check your park's winter opening plans. Most UK holiday parks are closed for one to four months over the winter months so you won't be able to stay in your caravan all-year-round.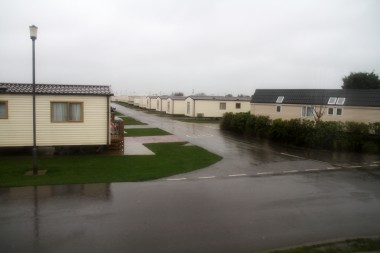 Some park owners might allow you access to your caravan during winter so you can check everything's okay – but you won't be allowed to stay overnight and their onsite facilities will probably be closed.
If you do have a holiday caravan or lodge on a site with a full 12 month holiday licence then you'll be free to stay and get the most out of your unit – and enjoy those crisp and cold, but clear winter days – if you're lucky with the weather!
But it doesn't mean you can move into your holiday caravan full time – it's for holidays only. Under UK law, citizens living in the UK must be registered to pay council tax somewhere and your holiday park will need proof of a different permanent address from you.
A park that is open throughout the winter means you can keep a check on things and it can help to minimise the potential damage caused by winter weather. If you rent out your unit it could also mean some extra income!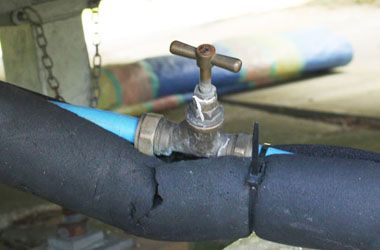 If you are using your holiday caravan or lodge then you'll be running the water and using the heating, reducing the risk of frozen pipes and other winter perils – but when you leave make sure you winterise according to your insurance policy and manufacturer's recommendations. Failing to do so could leave you without insurance cover or invalidate any warranty on your caravan or lodge.
Static caravans are less insulated than houses, so if holidaying in winter make sure yours has double glazing and central heating to keep you nice and warm – in case there's a cold snap or windy weather!
Also check your caravan is built to be used in the winter months if you want to spend the majority of the year living in it. Caravans that are built to the European Standard EN1647 are not designed to be used all year round and will not be as well insulated. Some manufacturers will exceed these standards by building caravans that have insulated walls and roofs. But if you want to use your holiday caravan throughout the year then you'll need to check that it's been built to Residential Standard BS3632.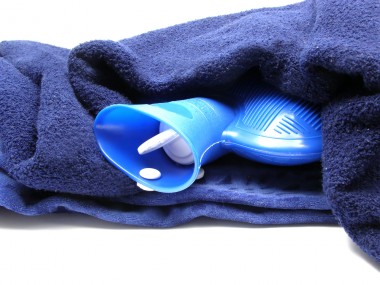 If it's just the occasional winter holiday use be sure to pack some extra blankets – or even an electric blanket – and some extra layers for the colder nights. Hot water bottles are a must as well as hat, gloves and scarfs for those brisk walks in the cold!
If you're going out for the day and it's very cold outside leave your heating on low just to keep the temperature above freezing.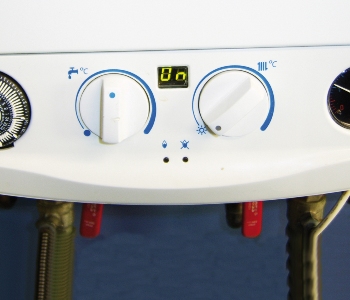 An electric fan heater for the bedroom will also help to take the chill off. But be careful not to leave any electric heaters on overnight or unattended to reduce the risk of fire. It's better to leave the heating on low overnight to prevent any frozen pipes.
And if your lodge has a wood burner be extra careful with those burning embers! And don't leave candles burning if you're not in your unit or while sleeping.
Make sure you keep crumbs at bay so as not to attract any unwelcome visitors looking for somewhere warm and well stocked with food! Keeping floors and worktops clean and food in metal containers will help to prevent vermin.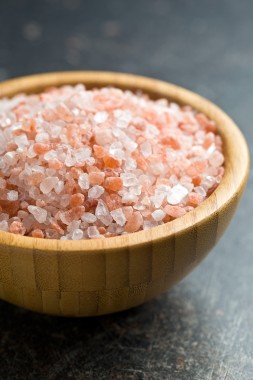 Condensation can be a problem in the colder months so it's worth placing bowls of salt or dehumidifier crystals around the caravan to soak up moisture in the air and help to reduce damp.
Remember to still keep doors locked and valuables out of sight from prying eyes – house burglaries traditionally increase during the darker months so it's important not to be complacent when on holiday. Leave lights on and curtains closed and activate any alarms when you're out for the day.
If your holiday park does allow extended use of your unit, you might want to consider extending your personal possessions and emergency accommodation insurance cover as you're likely to have more high value high risk items, such as jewellery in your caravan or lodge.
And if you're going to be using your static caravan or holiday lodge regularly this winter it's also worth looking into emergency cover to protect your property against unexpected problems with boilers, heating systems, plumbing, electrics and more. And of course it's worth considering the same type of cover for your home if you are going to be leaving your main residence for periods whilst you are holidaying in your caravan or lodge as similar problems often occur over winter.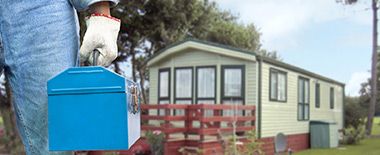 Leisuredays emergency cover, exclusive to existing Leisuredays customers, is designed to get your house, static caravan or lodge back up and running in the quickest amount of time when emergencies strike. We'll secure your home or caravan following an accident, or make emergency repairs to your roof after bad weather. For more information click here.
If you have more ideas or stories on using your static caravan or lodge in winter, why not share them here?